Amy Sharp scored huge public attention as well as capture by police following unique Facebook antics.
A teen from Australia captured the attention of the world with her unique social media marketing strategy following her recent jail break. She escaped police custody on August 19 after having been held for certain property offenses.
The police had been circulating a mug shot in order to help discover her location.
The teen, Amy Sharp, took exception to the mug shot being publicly displayed by the police. The police issued a release on August 25. It described her as an escapee from Surrey Hills Corrective Services Cell Complex in Australia's New South Wales.
That said, Sharp disliked her mug shot and took on an interesting social media marketing campaign in order to have the image changed.
The social media marketing effort may have amused the public but it also contributed to her capture.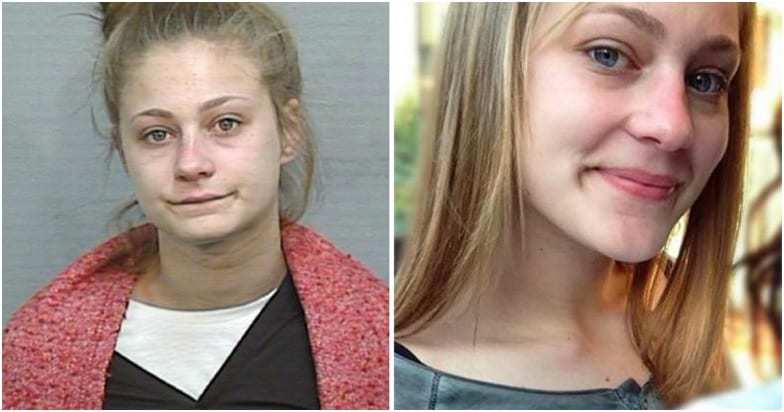 The August 25 police report stated "Shortly after 3pm on Friday 19 August 2016, 18-year-old Amy Sharp fled from Corrective Services officers." They took care to point out that no one had been harmed at the time of the escape. She was described as a female "of Caucasian appearance, 162cm tall, with light brown hair and of slim build."
The mug shots that accompanied the statement were hardly flattering. They, like most mug shots, looked glum, rather droopy and unkempt. Clearly, Sharp wasn't interested in sharing those pictures with the world and took on an effort over Facebook to try to have the pictures changed.
Through her own account, she provided an alternative image including the post "can you use this photo, please and thank you," followed by an angel emoji. She signed the post "Yours Truly, Amy Sharp xx." The image she offered in the social media marketing campaign for her own capture was a more flattering, smiling picture of herself. It went viral and had received 67,000 likes by yesterday morning. Not long after, news media reported that she was arrested in a park not far from the jail. It seems that her vanity worked against her and made it easier for her to be found. The unflattering mug shot appears to have done its job after all.