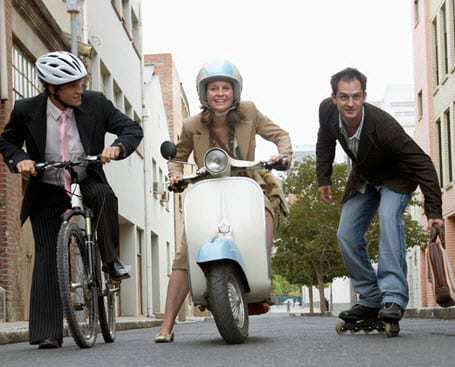 Rumors abound suggesting that technology giant Google may be working on developing augmented reality peripherals. The company has not unveiled any plans to develop such devices at this time, but Sensics, makers of high-tech head-mounted displays, is looking to beat Google at their own game. Sensics has announced that it is currently developing a new augmented reality headset that will make use of Google's Android platform. The project is called SmartGoggles and the company claims that it will change the way people interact with their environment.
The headset is designed to utilize augmented reality and immerse users in a full-fledged 3D, digital environment. The company claims that the headset will be much more usable than conventional headsets that attempt to show off the flashiness of augmented reality. Sensics says that the headset can be used to take movies and video games to the next level with the help of augmented reality. It may also be used with communication programs such as Skype to make connecting with others more engaging.
Augmented reality technology is gaining more focus from technology companies around the world. AR is gaining traction in the marketing world, gaining acclaim for its ability to engage consumers. Tech companies like Google, however, are showing more interest in augmented reality, hoping that it will push innovation ever higher.
Sensics has yet to release detailed information of its new headset, but plans to officially unveil the new system at the Consumer Electronics Show in Las Vegas, Nevada, in January.