The company has announced that it has now launched a scan-and-go smartphone based shopping application.
Sainsbury has now announced that it is going to be launching a shop-and-go m-commerce app that has been designed to make it possible for customers to be able to complete their entire order by way of their smartphones.
At the moment, the mobile app is still in its development stage, but it will soon be starting its first pilot program.
The trial program for the m-commerce app will be getting started at the supermarket's Wandsworth location, later in 2015. It is going to give the store's shoppers the opportunity to use their smartphones to scan the barcodes on the products that they have at home and that they want to buy once they head to the grocery store. Scanning the product barcodes will allow them to build their shopping list on their devices.
That said, the m-commerce app will also have a mobile payments function, as well.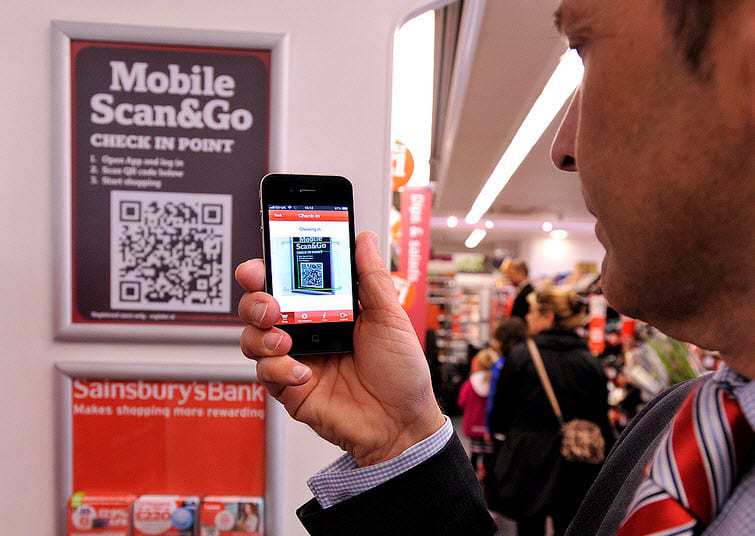 The mobile commerce app will make it possible for shoppers to be able to see what the prices are for replacing the grocery products that they have in their kitchens, so that they will always know what the current store prices are, even before they head over to the shop. This way, they will know how much their total basket will cost, without having to face any surprises once they get there.
Once the customers are in the store, they can take advantage of the free WiFi connection that Sainsbury's is offering, and they will be able to use a map on their smartphones that will automatically identify the location of each of the items that they have added to their grocery lists.
As the customer moves through the store, he or she can scan the barcodes on each of the items as they are placed into the basket or cart. Then, they can automatically pay for their purchases by snapping a picture of the payments card that they wish to use. Shoppers will then be able to decide whether or not they would like to save their payment details into the m-commerce mobile app so that they can use them later on without having to take another picture of the card. In order to prevent theft, a QR code will need to be scanned or the customer will need to be within a beacon fenced "payment zone". A receipt will be automatically issued to the device when the payment is completed.