The celebrity chef is using the highly popular technique to limit contact as locations open.
Celebrity chef and world-famous restauranteur Jean-Georges Vongerichten is using restaurant QR codes as he prepares to reopen his New York City locations.
These establishments have had their doors shut for over three months and are getting ready to open up.
The city's predictions are that there will be about 5,000 eating establishments that will start to offer outdoor dining as a component of the city's phase 2 reopening. The dining industry is among those that has found it especially difficult during the COVID-19 pandemic. According to data from the NYC mayor's office, spending at restaurants in the city had fallen by 90 percent in late March when compared to the same time in 2019. This represents about $1 billion in lost earnings.
Vongerichten and other owners have been lobbying lawmakers to require insurance companies to cover their business disruption claims. Insurers have said that standard policies view viral infections as an exclusion and would require the property to be physically damaged to be covered. The insurers also stated that it would be impossible to underwrite the risk from a pandemic.
In the meantime, restauranteurs have been using affordable, straightforward digital options such as restaurant QR codes as they open their doors for the first time. These help to reduce the need for contact throughout a guest's dining experience.
The restaurant QR codes will be rolled out across all 15 of chef Jean-Georges' locations.
"We've been paying so many years for insurance, we have spent about $25 million over the last 10 years. I feel they should step up a little bit to help us," said Vongerichten about the struggle with insurance coverage.
He said that in the meanwhile, diners should expect substantial changes in their experience as the transition to outdoor dining begins.
"We are really operating in the new world of Covid. We will not do menus anymore," explained the celebrity chef. Each location will feature restaurant QR codes that can be scanned by customers at their tables. They can view the menus on their devices. They can place their orders with their servers and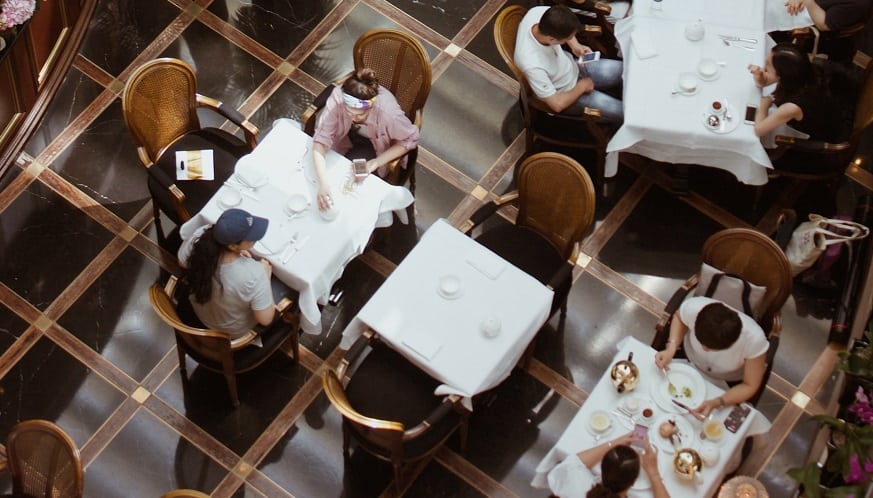 then pay their bill at the end of the meal using the barcodes as well. Each step reduces the need for direct or indirect contact between people.