These quick response codes will help shoppers to learn the origin of the products they want to buy.
Tesco Lotus has now released a new set of QR codes that have been added to the packs of fresh meat that allows customers to be able to scan them to learn more about the history of the product and trace its origin.
This, according to the company's head of trading law and technical, Pornpen Nartpiriyarat.
The system of QR codes at Tesco Lotus will inform consumers about products from the shelves of all of its 1,600 locations throughout Thailand. According to Nartpiriyarat, "We are the first retailer in Thailand to implement this technology for meat products."
The software for the QR codes was developed and deployed by FXA.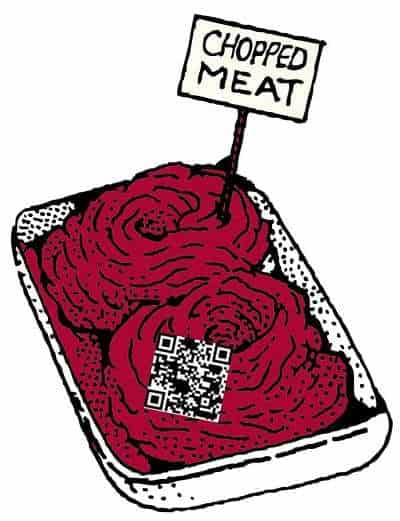 The company has been working with its five different suppliers in this program: Betagro, CPF Trading, Golden Foods, QPM, and Fresh Pork. This effort is meant to allow sourcing information to be available to the Livestock Development Department so that a traceability database could be created and so that it can be accessed by consumers through quick response codes. This effort should help to boost the confidence of consumers regarding the meat products available to them, while enhancing and completing the current system.
Over a period of two years, this QR barcode system will be broadened, starting from fresh pork, to later include chicken and four other main products within this category of food. At its best, it should include frozen foods, eggs, bakery, and pre-prepared meals.
Nartpiriyarat explained that "Now we have already embedded QR codes onto some 100 fresh food items sold at 1,600 outlets."
The QR codes in this system will provide an easy to use and direct means by which consumers will be able to trace the foods that they want to buy. It will provide them with all of the information that they need surrounding the source of a particular food. This will include the producers of the product as well as the farms, abattoirs, batch number, and even the nutritional information. There will also be a recipe recommender that smartphone users will be able to access.