The Marvel show has included hidden barcodes viewers can spot and scan with their phones.
QR codes aren't anything new to Disney+ Marvel, which loves to tuck the little scannable Easter Eggs into their episodes so fans can discover and decipher them.
The new She-Hulk: Attorney at Law series has tucked a number of them into its episodes as well.
The QR codes in the new She-Hulk series are primarily designed to provide scanners with previews of comic books the subscription service Marvel Unlimited has to offer. For instance, in the series' first episode, there is a barcode hidden in a scene when Jennifer Walters arrives at a bar. A second quick response code can be found in the same episode when she's using her computer to search for jobs.
At the beginning of the first episode, scanning the barcode will direct viewers to a 1979 Savage She-Hulk #1 comic book that has been updated into a 2004 edition in the second barcode. By taking a close look at the first episode's two barcodes, they appear to be the same ones that will alternate every week but that will lead to a different comic when scanned.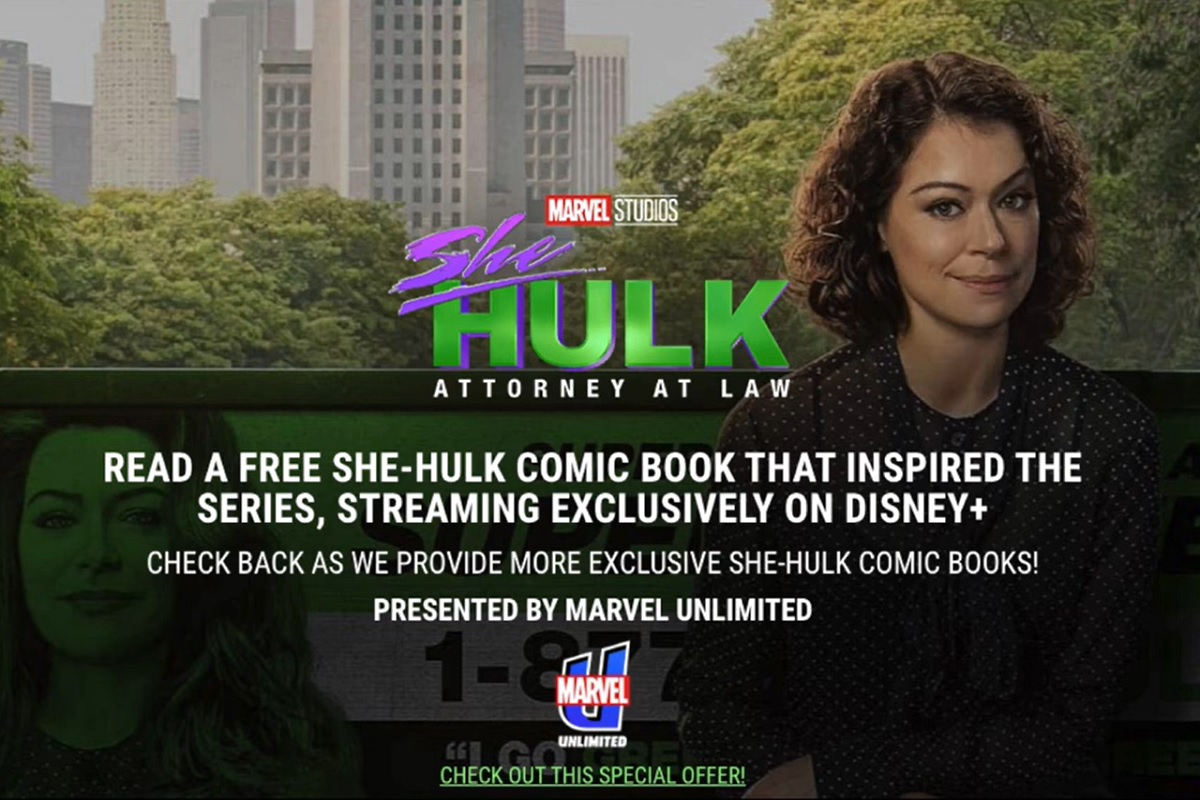 There remains one of the QR codes that is a mystery to viewers as it wasn't placed in a scannable location.
By the time of the writing of this article, viewers had yet to be able to successfully scan the barcode located on the Abomination's prison uniform. It wasn't displayed in a way that makes it easy for smartphone users to be able to capture the barcode.
@MarvelStudios @SheHulkOfficial Never forget to grab your phone and scan any QR codes you spot in MCU TV shows. #freecomics https://t.co/iL5pMslg8Y pic.twitter.com/Pxka5HWL80

— Jason Whittaker (@dashael2077) August 18, 2022
This is far from the first time Marvel has added the barcodes to its Disney+ shows. Other places to look for them include Ms. Marvel, Moon Knight, and WandaVision. The majority of scans provide users with free comic books that are linked with the series in which they were hidden. The exception was WandaVision, which is still baffling viewers.
Once viewers spot the QR codes in series like She-Hulk, they tend to keep their eyes peeled for appearances in following episodes so that they can discover them and scan them along the way. It's a bit gimmicky, but it can be a fun way to keep the shows interactive.