A new promotion from the Malayalam Wikipedia will be using quick response codes to assist visitors.
A new tourism promotion is taking advantage of the benefits of QR codes to be able to provide visitors with a tremendous amount of information in order to be able to enhance their experiences.
The Malayalam Wikipedia is now working to make sure its information will be more readily available to tourists.
The Wikipedia in this language that is primarily spoken by people in the Kerala state in India already contains almost 34,000 articles and is now in its 11 year of activity. It is on its way to launch a project based on QR codes as a part of a partnership with the State Tourism Department. This effort is meant to help to provide visitors with authentic information regarding Alapphuza heritage places and structures.
The QR codes will allow visitors to instantly obtain useful information about the various things that they see.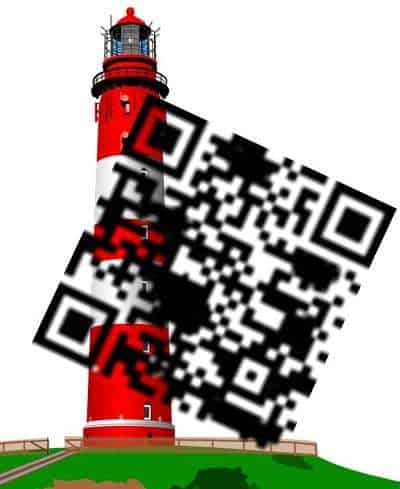 Alapphuza is an important tourism destination in Kerala which is in the very southern end of the country. The project will involve adding boards with quick response codes for 150 different important places, including buildings and monuments, that are located throughout the regions. This way, tourists will be able to use their smartphones and tablets to scan the barcodes and learn more about what they are seeing in real life through the information on the related Wiki page.
_____________________________
Technology Quotes That Invite Thought - "People will accept your ideas much more readily if you tell them Benjamin Franklin said it first." - David H. Comins
_____________________________
This type of project has already proven to be highly successful in popular tourist destinations in countries around the world. It has also worked well during its experimental trial at the Alappuzha lighthouse, which is a very commonly visited location in the region. This, according to Viswanathan Prabhakaran, a mentor at Malayalam Wikimedia, who is more commonly recognized by the name Viswa Prabha.
Viswa Prabha explained that "You can also use ordinary digital cameras and when the images are downloaded on a computer connected to the Internet, he/she will be redirected to the Wiki page on the object of the image." The QR codes linked to the Wiki pages are only the start of what is expected to be a broadening program that may also one day involve added features such as audio tours.