QR codes could be the answer to wait times at events
When it comes to popular events and expositions, experiencing as much as possible is often the top priority of many people. At large events, it is common to stand in line for hours before being able to experiencing something interesting. This issue is exacerbated by the fact that people need to eat and drink, but attaining sustenance requires these people to stand in another line for prolonged periods of time. QR codes may be the best solution to this problem and could allow event attendees with the opportunity to experience everything a particular event has to offer.
Codes are breaking away from marketing
QR codes are most commonly seen as a marketing tool, but these unassuming barcodes have begun to break away from the field of marketing in an aggressive manner. The codes are beginning to emerge as a valuable mobile commerce tool, helping virtual stores take form around the world. The codes are also gaining attention for their use at events of all sizes, as they offer a way for attendees to take advantage of convenient services. This is precisely how ExpressQ, a startup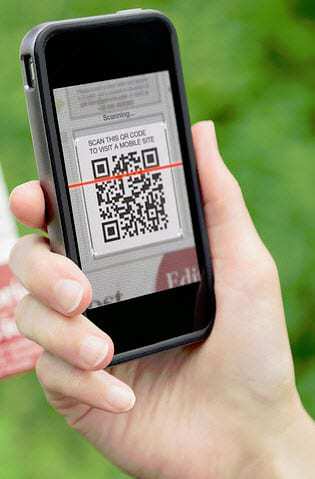 based in Australia, is using QR codes.
ExpressQ leverages QR codes to make events more convenient for attendees
ExpressQ partners with businesses attending events and provides them with QR code-based services. These services allow consumers to pre-order and pre-pay for food, drinks, and other merchandize without having to stand in line for hours. Once payment has been processed, consumers can pick up their purchase when it is convenient to them, effectively bypassing lines altogether. When products are purchased in this manner, ExpressQ issues a unique QR code to the consumer in order to ensure that no one else attempts to redeem the food, drinks, or merchandize that was purchased. All the consumer needs to do is show the QR code to a merchant to redeem their purchases.
QR codes may help support mobile commerce adoption
Mobile commerce has been an attractive concept for many consumers in recent years, but many people have yet to embrace mobile commerce due to its perceived complexities. QR codes are considered to be an effective way to introduce consumers to mobile commerce by providing them with a straightforward and simplistic way to conduct mobile payments. The codes also offer a certain degree of convenience as they are universally accessible to all smartphones and tablets.