Whether you're in your home town or on vacation, scanning quick response codes can give you electronic maps.
One of the primary challenges that people face on an everyday basis, but especially while they are visiting another city for the first time, is in being able to travel from point A to point B without getting lost, and now QR codes are stepping into the mix to provide exactly the directions that people need to arrive at their destinations.
These smartphone barcodes are now being used to conveniently promote, sell, and deliver digital maps.
This recent use for QR codes makes it possible for people to quickly and easily scan so that they can access the Avenza Map Store, where they can find the maps that they need for purchase or free download. For instance, visitors to Amsterdam can scan the quick response codes so that they can be directed immediately to the map of that city, where they can instantly obtain a digital copy to be used through the Avenza PDF Maps app.
The use of QR codes in this way is meant to be very helpful for a number of reasons, such as the following: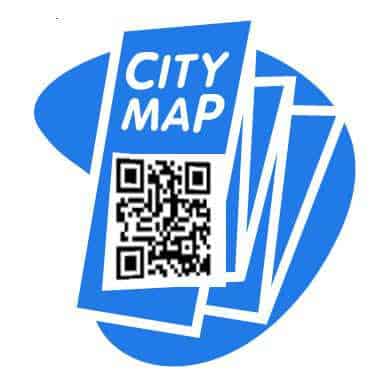 The QRcodes can be added to virtually any place that maps are already being sold, such as on printed maps, on websites, signage, adds, or just about anywhere else that directions could be useful. That way, consumers or tourists can receive the guidance that they need around the city to simply follow their own paths, or they can choose options that will take them around a specific event or community. They can also obtain digital copies of maps that they already have in print, which they may find to be more convenient than the paper copies.
These QR codes can also be incorporated into advertising campaigns, such as within magazine or news paper ads and articles, so that individuals can receive directions to the location of an event, sale, or other place being discussed in the piece. This is especially handy when a map is provided within the article or ad, as it gives mobile device users a digital copy that they can bring with them.