Customers will now be able to access nutritional information by scanning barcodes with their smartphones.
McDonald's Corp. has just announced its intentions to release a new design for their packaging, which will include smartphone friendly QR codes created to make it easier for guests to their restaurants to access the nutrition information for the foods they purchase.
This is the next step that the largest fast food chain in the world is making to cater to the nutrition conscious.
The QR codes are the company's response to the desire that consumers have expressed to be able to access nutrition information quickly and easily. According to the chief brand officer of McDonald's, Kevin Newell, "Customers tell us they want to know more about the food they are eating and we want to make that as easy as possible by putting this information right at their fingertips."
The launch of the packaging with the QR codes will be this week, throughout the United States.
The company said that the QR codes will be found on all of its fountain beverage cups, as well as its carry out bags, in the U.S. The rollout will continue through 2013, to countries around the world, as the text undergoes translation into 18 other languages.
The design for this most recent packaging is based on the feedback that was provided to McDonald's by its customers. The company also spoke with advisors in various fields such as public health, fitness, and nutrition, in order to gain their input.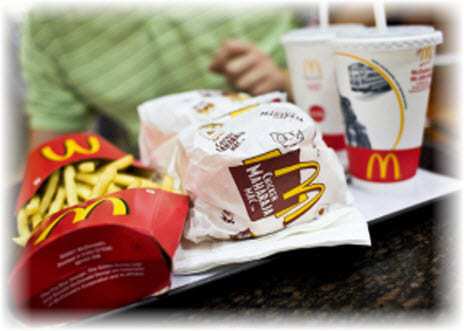 The last major step was in September, when McDonald's had announced that it would begin listing the calorie information related to its foods in both its restaurants and at its drive through menus, across the United States. This was a first in the fast food industry due to the fact that it occurred nationwide.
That effort, as well as the packaging with QR codes, is also an attempt to keep ahead of any federal requirements that will be put into place for menu labeling. They wish to accomplish this goal ahead of the regulations by the government in order to show consumers that they aren't simply in the business of selling junk food.