Japan is helping to keep people with dementia safe.
The country has one of the oldest populations in the world and a new QR code tracking system could help to keep those among the elderly with Alzheimer's and other forms of dementia safe, by making these individuals easier to locate if they should wander off.
Wearable barcode badges are distributed to dementia patients and their caregivers.
It is estimated that by the year 2035, senior citizens will make up one-third of Japan's population. With this growing elderly population comes an increasing number of people diagnosed with dementia.
When people with Alzheimer's goes missing, they are often disoriented and fail to remember who they are or where they live, which can make it challenging to contact a caregiver and help them get home safely.
The QR code tracking system provides information about the patient who wears one. Once scanned by a smartphone, information such as the patient's identification, his or her local city hall and telephone number is embedded into the unique 2D barcode.
The adhesive barcode can be applied to clothing or bracelets, making it easy to locate. The QR code stickers and decals are a free service offered by the city government and is one of the different innovations that the Japanese tech sector has been working on to help with the growing healthcare crises in the country.
The QR code tracking system has already been successful in Japan.
Haruo Hidaka, one of the inventors of the technology, said that the idea came to him after he watched his grandmother suffer with dementia, reports BBC News. Hidaka said he believed in the idea so much that he and his team developed a prototype that he personally sold in 630 towns and cities across the nation.
Finding success, the company for which he worked has since been purchased by Toho Holdings, a Japanese pharmaceutical company.
So far, Hidaka's badges have helped one elderly woman in particular find her way safely back home more than once. The woman, Mrs. Itou who lives in Matsudo, has dementia and is an avid walker, who has frequently gone missing. The last two times she went missing, the badge she wore has helped to return her home.
The hope is that the QR code tracking technology will help the thousands of elderly people with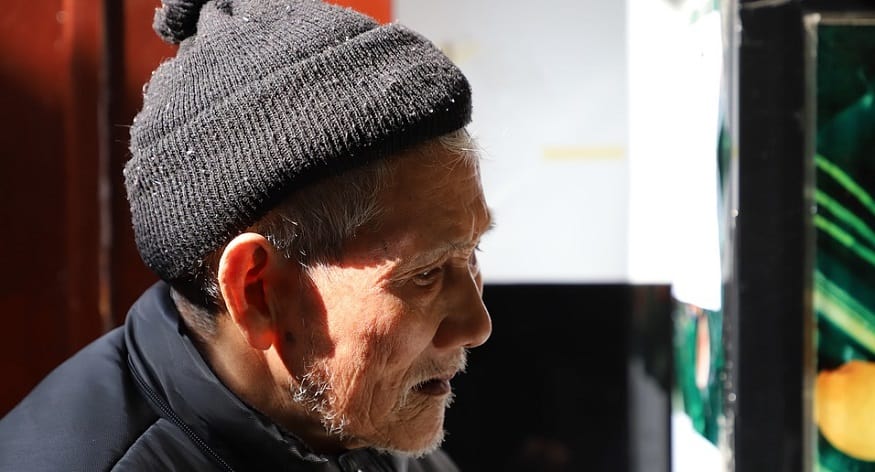 dementia who go missing in Japan every year find their way safely home. Presently, of the thousands that go missing annually, hundreds are never found alive again.