The quick response codes direct a scanner to an info portal about ownership and plans for a building.
The city of Baltimore has passed a law requiring QR code signs to be posted on vacant properties.
The city currently has around 15,600 vacant properties and a decreasing population.
This trend is quite different from other cities on the East Coast. Across the last decade, the population of Baltimore has reduced, making it even more challenging to fill vacancies. As these properties become and remain quite visible, the city has made efforts to do something about the problems they can cause.
Therefore, the city has passed a law that requires QR code signs to be posted on the vacant properties. These barcodes direct scanners to the Department of Housing and Community Development's (DHCD) Vacant Property Resource and Information Page.
The QR code signs provide access to a wealth of information about the property they designate.
Scanning the quick response codes leads to information such as active notices, development plans, and permit searches. Anyone in the public can use a phone to scan the barcode and access the city's portal to learn more about a vacant building. There, they can also learn about the name of the property's owner, the name of the responsible agent, as well as the address, contact phone number and email address if available.
The City Council created the bill, which passed last fall and was reported by QR Code Press. The city is now implementing that law through the Baltimore DHCD.
"This will go a long way in helping our communities to fight and eliminate blight," explained a statement by Baltimore City Councilmember Kristerfer Burnett, the bill's sponsor. "It brings about greater transparency and accountability of those property owners who contribute to the deteriorating conditions of properties across Baltimore. This is an exciting step forward."
This isn't unlike a Wall Hunters initiative that rolled out in 2013, reported technical.ly. At that time, QR code signs weren't posted, though. They were added to murals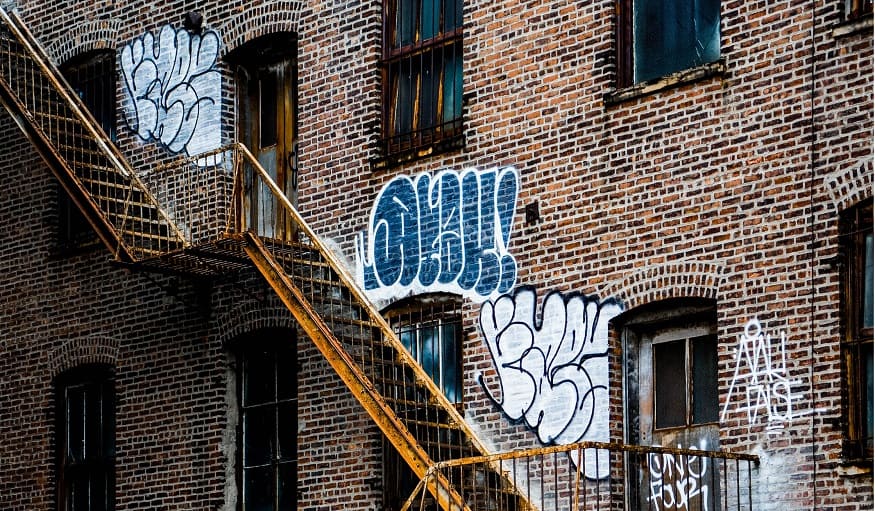 highlighting problem properties. In that case, the quick response barcodes directed scanners to the Slumlord Watch blog, created and maintained by Carol Ott, a housing activist.