The new quick response barcode was created help people to identify and report the crime.
The Canadian province of Nova Scotia has launched a new QR code to help people to learn more about how to recognize and report instances of human trafficking.
The Royal Canadian Mounted Police in the province announced the new quick response barcode.
The announcement was made on February 22, which was the second annual Human Trafficking Awareness Day. The Royal Canadian Mounted Police (RCMP) explained that the new QR code will be added to posters and stickers for distribution throughout the province. Scanning the barcodes will offer "direct access to information on how to recognize the signs and report human trafficking in Nova Scotia."
When someone uses a smartphone or tablet to scan the barcode, the device will be automatically redirected to a Nova Scotia RCMP webpage that provides a list of resources for the recognition and reporting of human trafficking.
"In addition to calling the Nova Scotia Human Trafficking Unit tip line at (902) 449-2425, the QR code provides discrete access to resources and a connection to members of the Provincial Human Trafficking Unit," explained RCMP Inspector Murray Marcichiw in a news release. Inspector Marcichiw is the officer heading the provincial human trafficking unit and who is in charge of major crimes.
The QR code is meant to support people in recognizing human trafficking and reporting it.
"It is another way to enable those impacted by human trafficking to seek help and empower residents of Nova Scotia to know the signs, report and help disrupt Human Trafficking in our province," said Inspector Marcichiw.
The RCMP pointed out that many human trafficking victims don't know the initial signs of having been recruited and may be involved without even knowing it. The situation isn't always obvious at first, but it can turn quite suddenly. They cautioned that an individual could be an unknowing victim of human trafficking if they:
Have started a new relationship in which they "are treated like a prince or princess"

Receive expensive gifts for no reason

Start wearing expensive brands, new clothes and/or lingerie

Are required to regularly check in with someone by phone, text or message

Have changed their physical appearance, such as hair or nails

Begin withdrawing/distancing from friends and family

Have started at a new job that "sounds too good to be true"

Aren't in control of their personal documents (driver's license or passport, for instance) or their money.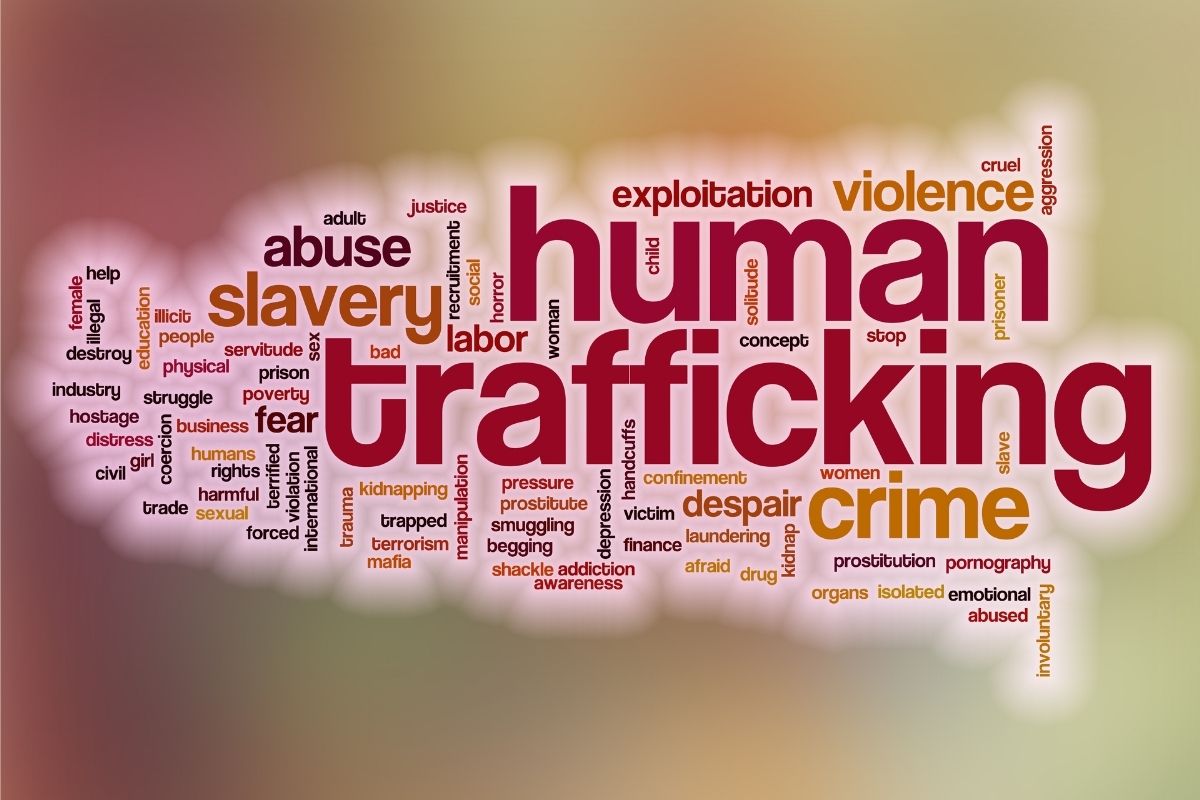 The RCMP hopes that the QR code will offer the information people need to spot human trafficking, which "has been hiding in plain sight in our communities for many decades," according to YWCA Halifax manager of advocacy Charlene Gagnon in the news release. "We must see it and name it before we can respond to it effectively."