The annual event from Calavera Tequila and LAArtsOnline.com generated a large number of scans.
The annual Halloween Costume Ball sponsored by Calavera Tequila and LAArtsOnline.com was a supreme hit once again this year, as more than 500 people were in attendance and, among them, many were using their smartphones to scan QR code displays on ads, and even on one very special costume worn by one of our very own.
As this costume made its way through the packed crowd, partygoers didn't hesitate to scan.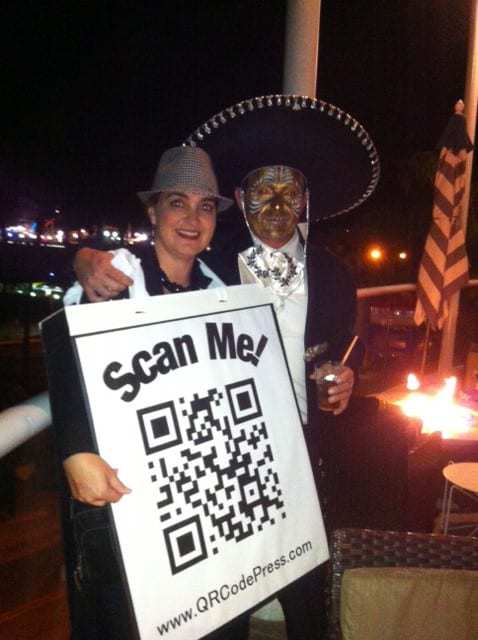 The party was held at the luxurious Loews Santa Monica Beach Hotel, providing the stunning backdrop of the Santa Monica Pier and the celebratory edge of a neon lit Ferris wheel in the distance. Costumes ranged from the movie Sharknado to Dexter, and all of the classic sexy options, but this year, QR Code Press decided to live up to its name by dressing as one of these unique barcodes.
Despite the fact that wearing a QR code makes dancing out of the question, it still draws lots of attention.
At times, the party was packed, and wearing a costume that was a QR code made it challenging to maneuver through the crowds, but in spite of that, it was still a hit, as many costumed attendees couldn't resist the opportunity to find out what would be displayed on their smartphones once they scanned.
The QR code scans directed the partygoers to a short, 38 second video that featured a witty creation of the "other" costume of the wearer, and a Halloween greeting from QR Code Press. The video can be viewed here:
Videos have become one of the most popular reasons to use QR codes. Though this particular one would likely have been ideal if a few seconds had been shaved off – considering that partygoers had to pause from the festivities to watch it – the concept of the "interactive costume" still worked extremely well. The barcodes could be effectively scanned even in areas that were dimly lit. The only challenge to the scanner was making sure that he or she had a reader app, and was able to find it in good time. Some were more cumbersome than others.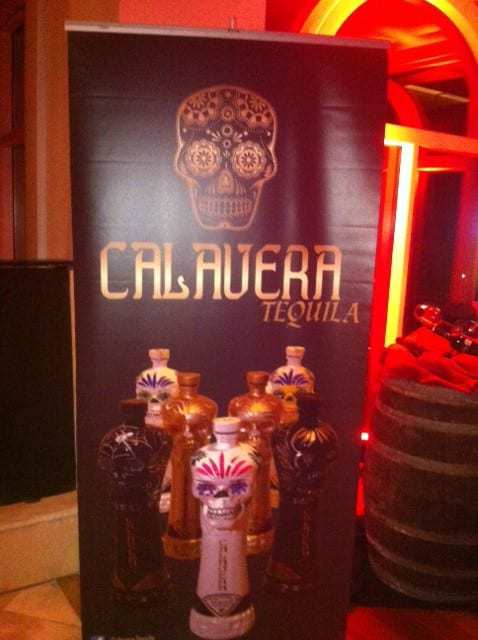 Overall, Jim Robb and his Calavera Tequila produced another hit, and QR Code Press was thrilled to be a part of it. Barcodes were scanned and everyone agreed that the tasters proved that Robb makes a very good tequila!