Scanning quick response codes is only the start of what they can bring to consumers.
Among the most important achievements in the use of a QR code as a part of a marketing strategy is in making sure that smartphone users will actually scan, but that is only the first step, as the consumer must also find the interaction after that point to be interesting, appealing, and relevant.
Our investigators looked into three different mobile marketing displays, this week.
What our investigators discovered was that there was a wide range of different types of experience being provided by QR code marketing campaigns. While some were nearly ideal, others provided little to no instruction, or were useless to the mobile device user even if a scan was completed.
Have a look at the following three QR code campaigns created for products discovered this week.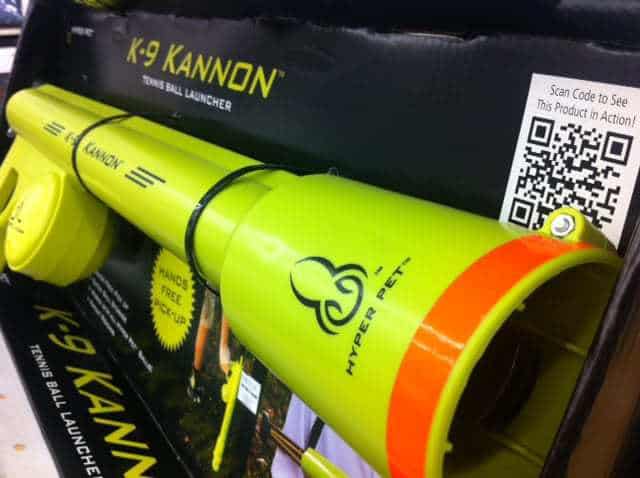 Vornado V-Flow – On a package for a standalone air conditioning, there was a QR code printed next to the point that said that the device comes with a five year warranty, but it provides no instruction to encourage mobile device users to actually scan the barcode. That said, for those who do scan, a helpful video is provided. This strategy could be greatly improved simply by telling smartphone users to scan the code so that they know that they can access a helpful and informative video.
 Hyper Pet K-9 Kannon Ball Launcher – Although the first impression is that the barcode was poorly placed, as it was slightly behind the product, itself, as it turns out it was very easy for our investigators to scan. The scan directed the user right to a useful and interesting video about the product. The main improvement that this QR code strategy could use is social media. The video and product are interesting enough to make people want to share with their family and friends – the perfect opportunity to get the most out of online word of mouth advertising – but a method of sharing could not be found on the video page.
 Ankle Genie – This ankle support product does not have a good call to action to encourage shoppers to scan. While they did well in linking the QR code to a video, the problem with that was that it was 4 to 5 minutes in length. This is typically far too long for a consumer to want to watch while in store.