The LQDCELL Origin AR has launched as a limited release.
The new recently launched Puma QR code shoes are the first in the series of its LCDCELL Origin AR sneakers. The shoes are equipped with technology designed to target both the wearer's comfort and amusement.
The first sneakers in the series are covered with quick response codes.
Almost the entire surface of the Puma QR code shoes are covered in the 2D barcodes. When scanned by a camera view of the LQDCELL app, this unlocks an array of AR (augmented reality) experiences.
Via the app, several AR filters create different effects. For instance, one filter sets the shoes on digital fire while another explodes a 3D model of the shoe to provide app users with a look at what the shoe looks like when deconstructed.
Beyond just viewing the AR experiences, users can also capture images of them and share them with others.
Presently, the LQDCELL app is available for iOS devices in the App Store and will soon be coming to the Play Store for Android, according to Next Reality.
The Puma QR code shoes are also performance-ready.
Beyond the AR tech, the shoes are well-designed with a structure that does not compromise stability or cushioning. The sturdy sneaker features hexagonal cells that are smaller than the original LQDCELL design to maximize movement. The shoe's structure is also softer and more resilient than the original material that was used years ago.
Upon impact, the sturdy yet soft hexagonal cells compress and work with PROFOAM, delivering a comfortable and steady step. Therefore, in addition to the sneakers being stylish and fun on the outside, they are a performance-ready, quality shoe.
Future LQDCELL shoe releases will also reportedly lead to the arrival of additional AR filters and experiences, such as turning the shoes invisible.
What's more, beyond bringing the shoes to life, the app also has games (you don't need the shoes to play the games), such as LQDash, which is an endless runner AR game that can be played in the user's environment.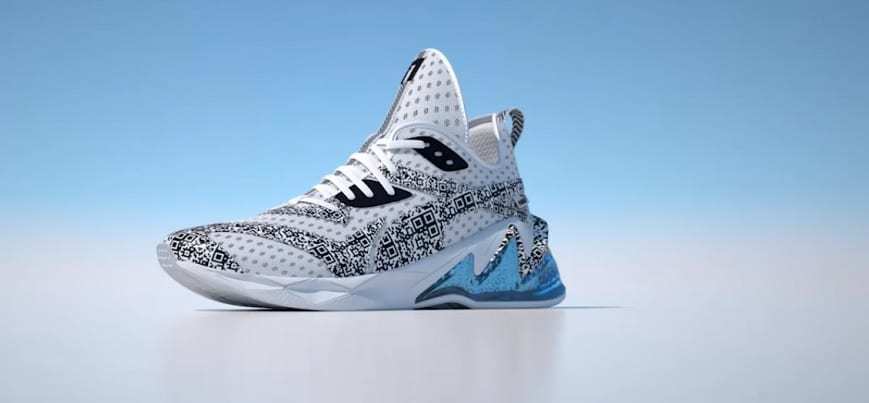 The LQDCELL Origin AR limited release Puma QR code shoes are available now at Puma's online store and at select retailers worldwide.