Mobile commerce security may need more attention
The holiday season has arrived and that means that a lot of shopping needs to get done. Many people are opting to do their holiday shopping from their mobile devices this year, taking advantage of the some of the special offers that are being provided by retailers with an interest in mobile commerce. Some people are choosing to avoid physical stores, shopping instead directly from their mobile devices. Others, however, will be using their devices in-store in order to find the best deals and expedite their shopping process. For these people, security may need to become a major priority.
Researchers find new way to exploit NFC-based systems
Security researchers have released a new paper called Eavesdropping Near-Field Contactless Payments: A Quantitative Analysis that highlights the risks associated with NFC-based mobile shopping. NFC technology currently makes up the backbone of mobile commerce and while NFC-enabled mobile devices are relatively rare, they are plentiful enough to enable a significant number of people to engage in mobile shopping with relative ease. Researchers have found that NFC-based systems represent something of a security risk for those using them due to the way that NFC technology can be exploited by malicious parties.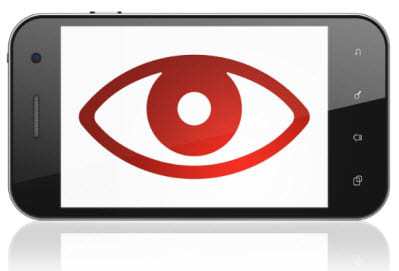 According to the paper, researchers were able to gain access to a person's financial information by attaching an NFC antenna to a shopping cart. The antenna would capture sensitive information when a person was making a purchase from their mobile device. The paper suggests that this kind of wireless theft gear could be easily concealed in a backpack or on the person of someone trying to steal financial information. This would make it very difficult to catch someone in the act of theft.
NFC technology has become relatively notorious for its security faults in recent years. Companies like MasterCard and Visa have been working to make NFC-based systems more secure, but improving the defenses of NFC payment systems against hackers is an uphill battle. Indeed, the security challenges facing NFC technology have been enough to force Google Wallet to abandon the technology entirely. Google has become one of the prominent forces in the mobile commerce scene, but it has experienced no shortage of problems with its use of NFC technology for its Wallet platform. While the company continues to express some faith in NFC, the technology no longer has a place in Google's mobile commerce endeavors.
Threats exist in the mobile commerce space that are not often recognized by consumers. It can be difficult to protect yourself against these threats, but exercising caution when purchasing products from a mobile device is advised. Unfortunately, it can be hard to determine when you need to exercise any degree of caution due to the clandestine measures that many hackers are taking to exploit the security faults of NFC technology. As such, finding an alternative to NFC-based systems may be an option that deserves some consideration.