The new team will be working out of Oakland, Pittsburgh, for the company known for its VR headset.
Oculus, the cutting-edge developer of a new form of virtual reality technology headset, has now become the latest tech company to launch a division that is dedicated to researching VR tech.
The number of companies looking into this and similar tech on their own or in partnerships is growing.
Oculus VR Inc. has now revealed that it is launching a virtual reality technology research division in a 20,000 square foot office facility. They will be opening the division in Schenley Place, this spring. The location is in a new seven-story Oakland, Pittsburgh building which was developed by the Elmhurst Group. Oculus spokesperson, Tera Randall, made the official announcement of the company's intentions to lease the space.
The main focus of the people working in the division will be researching virtual reality technology.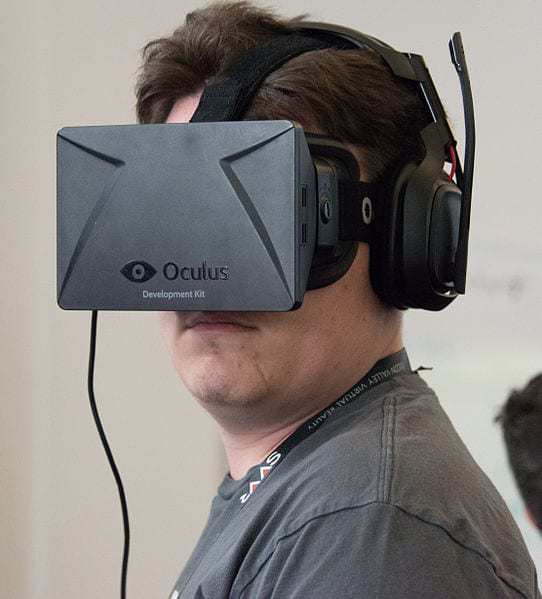 Randall explained exactly that, saying that "Oculus Research is building a small team in Pittsburgh that will focus on virtual reality research." The company was first established in 2012 and has since developed a strong reputation as being a leader in immersive VR tech. Back in 2014, Facebook acquired the firm for a total of $2 billion, which included 23.1 million Facebook shares as well as $400 million in cash. This acquisition was made after the tech caught Mark Zuckerberg's attention and he tested one of the prototypes, himself.
The company has received a considerable amount of attention from the industry and from the media as it prepares to launch its Oculus Rift virtual reality system, this spring. That project found its beginnings with a Kickstarter campaign that was started by the founder of Oculus, Palmer Luckey.
The virtual reality technology system is expected to sell for $599, providing users with what Oculus says will be a feeling "like you're really there." That experience will be provided to users regardless of whether they are watching an immersive VR movie, playing a video game, or even just spending time with their friends in a VR environment. With such promises, it isn't difficult to understand why the spotlight has been aimed directly at this tech.