The resurgence of the quick response code during the pandemic inspired this mobile marketing use.
WPTV out of West Palm Beach, Florida has rolled out news QR codes to help its viewers to more conveniently access the content they want to see.
These barcodes have become more popular than ever before as they are affordable and contact-free.
The news QR codes will be displayed on occasion so that WPTV viewers will be able to see them on the screen. The purpose of the barcodes is to make it easier for viewers to be able to quickly access the news and weather information they want to see, at the times when they want to see it. The strategy is meant to make the access fast and convenient as well, encouraging viewers to use this extra tool to gain the content that interests them.
These barcodes have become very familiar to consumers since the start of the pandemic. While they aren't anything new, they didn't see nearly the attention before the pandemic as they did when it became important for businesses to offer opportunities to complete tasks in a contact-free way. Restaurants are among the biggest users of the barcodes, allowing diners to use their phones to read menus, instead of using menus touched by other diners and servers.
The news QR codes also provide people with access to the WPTV streaming apps.
Scanning the barcode directs smartphone users to a page that guides them to download the free WPTV streaming apps. In this way, device users will be able to have the app on their phones to make it even more convenient to view the desired content than having to scan the barcode every time they'd like to access it.
Viewers can watch streaming news and weather at their convenience to keep on top of the latest stories and updates available at WPTV.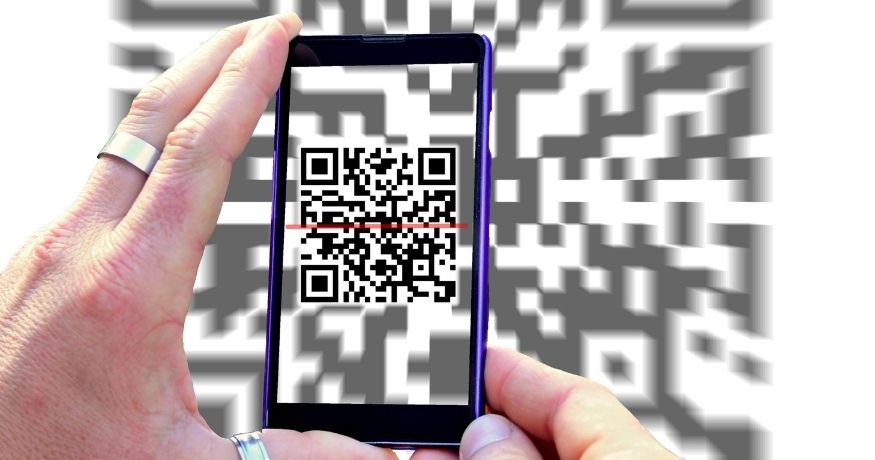 Using news QR codes and marketing barcodes has become popular once again, after a span of time in which it looked as though quick response barcodes had been fading out of use altogether. It was the pandemic that placed them directly into the public spotlight.