The smartphone manufacturer is gearing up to boost the strength of its mobile security technology.
BlackBerry has announced that it has hired a new chief security officer, giving the struggling handset maker an improved focus on the development of mobile security technology.
The new chief security officer is David Kleidermacher, who will oversee security feature development.
Kleidermacher will hold this responsibility over mobile security device software as well as for other products, and to take the lead in research and development targeted toward the prevention of security breaches. This is a challenging undertaking, as he will be at the reins to enhance this type of protection at the same time that enterprise employees are using their smartphones to receive and send data to a growing extent.
David Kleidermacher will be heading mobile security after having previously been chief technology officer at another firm.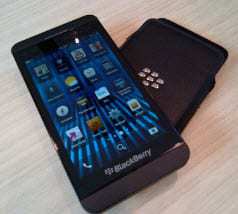 Prior to joining BlackBerry, Kleidermacher had worked at Green Hills Software. That firm is a closely held embedded software developer that is based in Santa Barbara, California, and it is also focused on a similar form of security-aware customer as BlackBerry. These customers are from categories such as automotive, industrial, military, and medical sectors.
Kleidermacher explained that "We have to be able to raise the level of assurance so that…we can actually prevent attacks instead of just always responding or reacting to them." He has taken over for the previous person who had held a similar role in the company, Scott Totzke, who had been the senior vice president for security. Totzke stepped away from the company in the summer of 2014, when he joined Huawei Technologies Co., as the senior vice president of device and enterprise security.
This is the second high profile entry into Blackberry that has occurred since the last quarter of 2014. Last October, the company plucked Travis Angle away from his previous position at Apple Inc., in order to make him the head of development of companion products.
BlackBerry has been placing a greater focus on mobile security, one of its top strengths, after it failed to make a comeback in 2013 within the consumer market.