MoboMoney has enabled a new system that uses sound-based technology from ToneTag.
A mobile payments company in India called MoboMoney has now made a transaction completion system available that would allow consumers to buy products and services at their favorite participating stores, through sound waves and their smartphones.
The technology involved in this smartphone payments service was created by ToneTag, a tech startup.
The feature has already been integrated into the existing MoboMoney mobile payments platform. That service has traditionally used near field communication (NFC) technology for its contactless transactions. That platform was launched in December 2015, by Tech Mahindra, which is an IT provider. The concept behind the updates to the platform was to be able to expand the payments service to a broader number of devices across India, as only a small percentage are enabled with NFC technology.
This new mobile payments technology is based on sound waves produced by mobile devices and ready by POS terminals.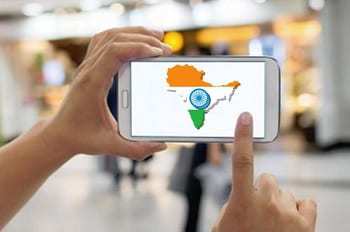 In a statement, Tech Mahindra described the technology behind this system, saying "ToneTag is a software development kit (SDK) that allows offline, contactless and secure payments using sound as well as NFC, depending upon the user device and retail POS hardware." The statement also pointed out that the technology makes it possible to use sound waves in order to complete contactless payments. In that way, there is no reliance on a certain specific operating system. As a result virtually any smartphone, POS device, EDC machine, or even feature phones will be able to be used to complete transactions for purchases of products and services.
This new mobile phone payments system will also function through the existing MoboMoney environment. That said, money transfers will not be restricted exclusively to being used by customers to pay retailers. It is also possible to use it to complete peer to peer (P2P) money transfers, sending funds from one device to another. It is as simple as initiating and accepting a transfer through the use of either audible or inaudible frequencies of sound.
As this mobile payments system is also compatible with existing technology in legacy POS terminals, it means the current 1.2m POS terminal throughout the country will function with these sound-based payments.