The mobile application has been designed to scan energy bills in case a cheaper supplier is available.
Following new government regulations in the United Kingdom, energy suppliers are now required to print QR codes at the top of every utility bill that they send to consumers, and with the use of that barcode, a mobile app will give consumers the ability to compare suppliers for better prices.
The mobile app has been designed to instantly compare the prices that suppliers would offer a specific consumer.
Though changing energy suppliers had once been considered to be quite a nuisance, the use of the QR codes on every bill is now making it easier for customers than has ever been possible. All they need to do is use a free barcode scanning app called uSwitch. Once the application has been downloaded and installed onto a smartphone or tablet, the consumer needs to access the "Compare, Switch and Save" feature. That will give them the chance to scan the quick response code and find out if they are currently receiving the cheapest rates available from the electricity and gas suppliers that are available in that area.
The QR codes create a comparison based on the customer's current rate and energy consumption.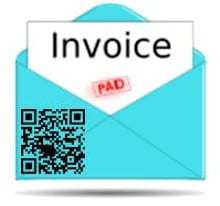 With that information, a comparison is formed by the mobile app as it shops around for other suppliers that are available in the area. The goal is to give consumers the chance to save hundreds of pounds on their energy bills.
According to data that has been released with regards to the use of uSwitch, only 8 percent of people in the United Kingdom actually use the information that they receive on their energy bills in order to be able to compare rates with other suppliers or to actually switch. Among all consumers, it is those in the 18 to 34 year old age group that are some of the people who are the least confident in being able to read the information on their bills.
This mobile app makes this process very easy by conducting the comparison automatically with nothing more than scanning QR codes required of the consumer. Then, if a switch is desired, it can occur directly through the application.