The Micromax smartphone maker will be offering this solution by way of its Udio mobile app.
Micromax, a smartphone manufacturer, will offer its customers mVisa QR codes for mobile payments. This feature will be available throughout India by way of the Udio mobile app. It has been made possible in a joint project between Visa and TranServ a payment solution provider.
All Micromax smartphone owners will be able to use this service through the Udio app.
By using the app, customers will be able to load actual cash into their devices by way of any of almost 100,000 in-person centers across the country. There will also be online options available for loading funds into their accounts. This service will use mVisa QR codes as a central part of the verification process.
Udio first announced that it would have mVisa integration back in April. That said, at that time, it said that NFC technology would be its verification component in the "long-term road map." It appears that quick response codes have been chosen as the option for the present.
Visa announced that the mVisa QR codes are a part of its initial rollout of its Visa Developer Center.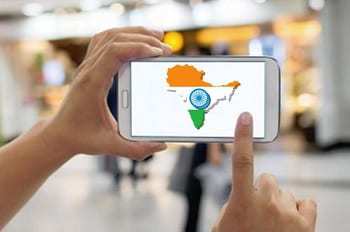 That open platform makes it possible for developers to gain access to some of the payment capabilities and services from Visa. The credit card giant stated that "Deep integration with devices presents great potential to create new payment experiences that will play a crucial role in shaping the future of digital payments."
Visa's statement also pointed out that the use of the mVisa mobile payments solution has made it possible for Micromax mobile device users to use the service through the native Udio app. In this way, that smartphone maker is the only one with a native app supporting mVisa.
Micromax co-founder Vikas Jain explained that "The integration of mVisa on Udio is a step further towards simplifying mobile payments."
The mVisa QR codes and the service itself were first unveiled by way of a pilot involving Indian banks. That occurred back in August 2015 and led ICICI Bank to become the first one to offer mVisa to its customers in October 2015. State Bank of India did the same thing in May 2016.