That said, 76 percent of smartphone users would consider shopping on their devices during the commute.
A recent Ipsos poll that was commissioned by PayPal has determined that more than one in every 10 commuters have already engaged in mobile shopping during their commute; an activity that has been nicknamed "commuter commerce."
The survey found that there are a wide range of reasons commuters are using their mobile devices.
What the Ipsos research showed was that 67 percent of commuters are using their smartphones for texting, but 44 percent are also checking their social media accounts, 44 percent are actually talking on phone calls, 44 percent listen to music, 41 percent play game apps or online games, 38 percent read the news, 38 percent take videos and pictures, but 19 percent are using mobile shopping tools to learn more about the products they might like to buy. Another 17 percent watch videos, while 7 percent also use their devices for other activities.
Interestingly, 14 percent of commuters use mobile shopping to buy products and services while on the go.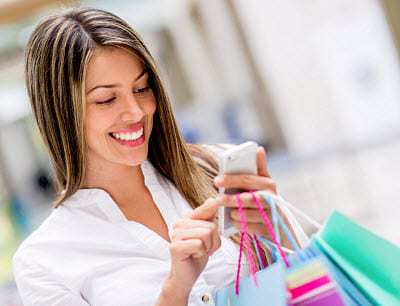 Still, even though 14 percent are already using mobile commerce on a regular basis while commuting, another 76 percent said that they would consider purchasing any of a broad spectrum of different types of products if they felt they were easily available over their smartphones.
Among the products that have already proven to be some of the most appealing to m-commerce using commuters in the past, some of the items most commonly purchased include: clothing, accessories or shoes (62 percent; concert, movie or game tickets (62 percent); gifts for friends and family (55 percent); grocery orders to be picked-up or delivered (53 percent); consumer electronics, tech accessories and games (50 percent); home décor and furnishings (37 percent); other types of product (4 percent).
Moving ahead, 43 percent of connected commuters have said that they would think about using mobile shopping to purchase gifts for loved ones, while 42 percent said they'd think about buying clothing and shoes, 41 percent said they'd consider buying tickets, 37 percent said they'd buy consumer electronics and accessories, 30 percent would buy groceries, and 27 percent said they'd buy furniture or décor for their homes.