This data is according to a recent report that has been issued by Juniper Research regarding near field communication transactions.
The new Juniper Research report has suggested that the number of smartphone users that will be making mobile payments through the use of NFC technology, worldwide, will have broken the 300 million mark by the close of 2017.
This will represent considerable growth for the transactions as a whole, as well as for this specific contactless tech.
To put this figure into perspective, last year, it was estimated that there were about 110 million users of NFC technology and other contactless tech based mobile payments. This report showed that there are a number of markets that had already established a foundation for the use of this type of transaction through the accelerated rollout of plastic cards that used similar forms of contactless tech.
The contactless card rollouts meant that POS terminals compatible with NFC mobile payments were already present.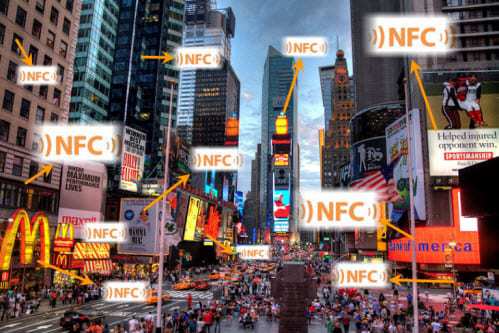 As contactless cards rolled out quickly in some areas, the leading vendors of point of sale (POS) terminals, such as VeriFone and Ingenico, had made it standard to ship the majority of their products with NFC technology compatibility. This paved the way for mobile wallets and payments apps to be developed for smartphones that are compatible with that same tech.
_____________________________
Technology Quotes That Invite Thought - "We'd love to see a world where Venmo added support on the blockchain, then a Circle customer could pay a Venmo customer using their QR code or their blockchain address - and go between those instantly and for free." - Jeremy Allaire, CEO of Circle
_____________________________
The primary struggle is in the area of consumer and retailer awareness. Both of those categories are in need of more education and understanding of the value of contactless transactions and of the level of security that is available through their use.
On the retailer side of thing, says the author of the report, Dr. Windsor Holden, contactless transactions are "largely being sold to retailers on the basis of faster throughput at the POS. The other critical opportunities offered by contactless – such as consumer engagement and product upselling – are much lower on their radar."
Juniper Research also pointed out that when it comes to mobile payments, there has yet to be a proper solid business model to be created that brings NFC technology into play. The reason that this is important is that it currently costs more to deploy a smartphone based transaction than it does to issue a plastic card.