The used devices have been used to build up money to support programs in 20 countries worldwide.
A nonprofit organization called Hope Phones, which operates mobile health programs in twenty countries around the world has started a cell phone recycling program that is helping the group to be able to generate funds to continue their humanitarian work.
The program is designed to not only provide money for a worthy cause, but also reduce cell phone waste.
The Hope Phones organization was created to help to support the mobile health efforts but also decrease the number of unwanted cell phones that end up finding their way into landfills. One estimate has suggested that a single phone can help to bring between 50 and 250 families "onto the health grid".
Recently, the mobile health program held a campaign that brought in funds for EveryMotherCounts.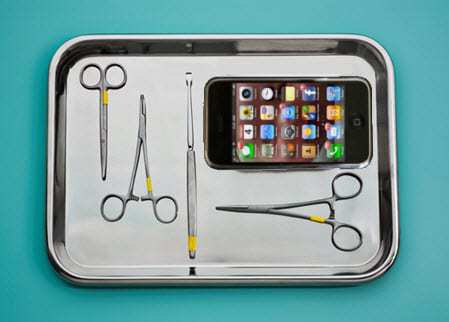 They took the unique tack of requesting used cell phones to recycle, instead of seeking a dollar amount. The campaign made a call for "10,000 Phones for Mothers in Need", and didn't assign a monetary figure to the campaign's goal.
That said, the majority of the funds that are raised by the group are given to the organization called Medic Mobile. This group applies technology to the ability to better manage medical issues around the world. Josh Nesbit, the CEO of that company was one of the "reluctant innovators" who contributed his version of his story to the popular new book by Ken Banks. His group uses "simple, flexible software applications" (according to the official site for the organization) in order to be able to assist people by offering them better healthcare access.
It is alternative methods of fundraising, as is the case with Hope Phones that are driving the ability to expand the use of mobile health programs throughout the globe so that a larger number of people can receive the assistance that they need. Mhealth offers the unique ability to bring new levels of healthcare to poorer and more remote regions of the world that have never been able to obtain the care, information and services that have come to be expected in more developed nations.