The international children's charity experienced a highly successful experience among smartphone users.
The "Speak Up for Children" mobile commerce campaign has now been launched and is experiencing considerable success among smartphone and tablet users, whose awareness and opinions of the charity have measurably increased, and whose likelihood of making a donation has been elevated.
UNICEF launched the campaign to boost its visibility and to increase interaction with smartphone users.
Behind the UNICEF UK mobile commerce campaign is a company called Ogilvy & Mather, a massive international marketing firm that was founded in 1948. The success of the campaign was studied and reported on by Millward Brown, which has now released the results of its research.
According to Millward Brown, the impact of the mobile commerce campaign was highly positive.
The report issued by the research firm indicated that the mobile commerce initiative has considerably increased the support and awareness that UNICEF UK is now receiving. It also suggested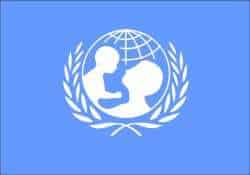 that communicating with consumers by way of their favorite devices allowed the charity to overcome a number of struggles that it had been facing.
Equally, UNICEF is not new to the mobile commerce marketplace. It has already established an optimized website and has applied a number of different smartphone marketing techniques in order to help to achieve its goals. It has implemented efforts such as QR code campaigns, smartphone apps, and other forms of smartphone friendly marketing that have allowed the interest around the cause to maintain significant growth.
According to the research from Millward Brown, UNICEF experienced an increase in association between itself an improving children's lives by 5.1 percent. Furthermore, it determined that there was an increase by 5.5 percent in the positive opinions that people had formed regarding the charity.
Moreover, the study suggested that consumers were 4.3 percent more likely to make a donation after having been exposed to the mobile commerce campaign. There was also a tremendous growth by 15.5 percent in the feeling that people had that the organization's commitment to its goals was never ending. This was a notable achievement because it was not a direct goal of the campaign.