Report shows that retailers have found success in mobile commerce this year
Branding Brand has released the latest edition of its Mobile Commerce Index report. This edition focuses on Black Friday and highlights the successes and struggles the retail sector has seen during that time. The report shows that mobile shopping has increased dramatically among consumers, especially when it comes to shopping online from a tablet device. According to Branding Brand's report, one-third of all online revenue generated on Black Friday came from mobile devices, a 48% increase over the results reported last year during the same day.
57% of all online traffic came from mobile devices, with 35% of online sales also being made from these devices
Notably, the vast majority of those shopping online from a mobile device did so using an Apple product. Online shoppers produced a total of $5,537,044 in sales revenue, according to Branding Brand. Mobile devices accounted for 57% of all online traffic during Black Friday and made up 35% of all online sales made during that day. Approximately 34% of all online revenue came from mobile devices as well, with 90% of this revenue being generated by the iOS platform.
The mobile space continues to prove itself as a lucrative focus for retailers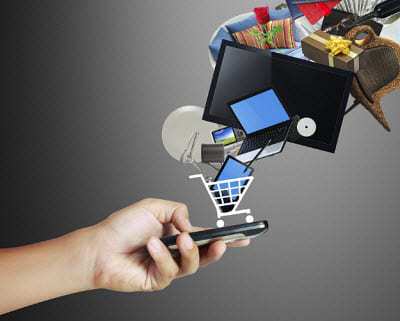 Mobile commerce has won strong support among consumers because of its convenient nature. Shopping from a mobile device allows people to purchase products whenever they want and this can also help them avoid crowded stores. Retail stores that support mobile payments also allow consumers to bypass long lines and expedite the checkout process. Retailers that have taken mobile commerce seriously have managed to find significant success this year, while others may have missed out on a major opportunity to engage mobile consumers.
Retail industry is becoming more mobile-centric
During every holiday shopping season for the past few years, mobile commerce has performed very well. Last year's performance encouraged many retailers to begin taking the mobile space more seriously. These retailers have developed their own shopping applications and designed their websites to be more mobile-centric, ensuring that they can connect with consumers more effectively than they had in the past.