New report highlights the growth and potential of mobile commerce in Canada
Ipsos, a global market research firm, has released a new report that was commissioned by PayPal. The report highlights the growth of mobile commerce in Canada. The country has been seeing a swell in mobile commerce activity in recent years, powered by growing smartphone penetration and consumers having an interest in shopping online. As more people begin participating in mobile commerce, it is beginning to represent a larger portion of the overall e-commerce space.
Report shows that Canadian mobile commerce is growing faster than e-commerce
According to the report, mobile commerce is growing faster than e-commerce in Canada. From 2013 to 2016, the mobile commerce market is expected to see a compound annual growth rate of 34%. By comparison, e-commerce will see a growth rate of 14% over the same period of time. This growth could be a major opportunity for Canadian retailers that have been looking for ways to engage mobile consumers.
Mobile payments expected to grow by 142% by next year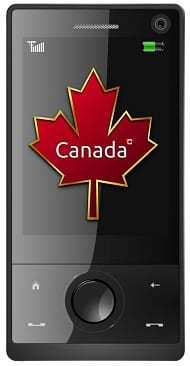 In Canada, mobile payments reached $3.45 billion in 2013. The report predicts that this will grow by 142% by the beginning of next year. Retailers that successfully engage mobile consumers could tap into the vast revenue potential that exists in the mobile commerce space. Doing so, however, has proven to be quite difficult. Many retailers must invest in costly point-of-sale systems in order to accept mobile payments, while others have to spend money on developing websites and other services designed specifically for mobile devices.
Younger consumers appear to be more comfortable with mobile comemrce
Notably, millennials are the demographic that is driving the most growth in the mobile commerce field. The report shows that those between the ages of 18 and 34 are shopping with their mobile devices quite frequently. Younger consumers are often more comfortable with mobile technology and services, making them more likely to use new platforms and participate in mobile commerce. PayPal believes that mobile shopping will continue to experience a period of rampant growth in Canada well into the future.