A new study has shown that the retail revenue increase has been a tremendous 110.2 percent over last year.
Leading mobile commerce provider, Branding Brand, has now released its Index for June 2014, and it has included considerable insight regarding the sales and revenues over this channel.
The focus was on the increase in the use of m-commerce by consumers and on global trends.
The Branding Brand Mobile Commerce Index for 2014 showed looked into consumer behaviors when shopping with their smartphones, as well as worldwide trends about the traffic that the channel is generating, in addition to revenue and orders by consumers for retailers who have websites that are smartphone optimized. This index is issued on a monthly basis and is based on data analysis from a consistent client sample throughout a range of different industries, which include home goods, apparel, and health & beauty.
This data also allows considerable year over year data to be tracked in mobile commerce.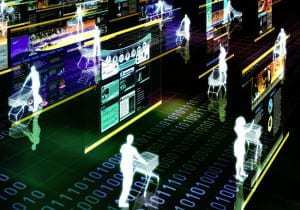 When the report data was compared between the m-commerce in June 2013 and that of June 2014, it showed that there has been substantial growth in many different areas. From the 26 clients that were tracked for this report, the following was among the results that were discovered:
• Last year in June, there were 12,537,218 visits tracked from smartphones, but that number jumped to 19,667,372 during the same month this year.
• There were 92,255 orders made in June 2013 over smartphones, and this year, that number increased to 170,055 orders.
• The 2013 revenue that was recorded as having been generated through smartphone orders, last year, was $7,435,662, whereas this year the number was more than twice that high, at $15,628,076.
The growth rates were clearly quite considerable when comparing June 2013's figures to those from June 2014. The number of visits via smartphone increased by 56.9 percent. The number of orders grew by considerably more at 84.3 percent, while the revenue generated over smartphones virtually exploded by a tremendous 110.2 percent. It is clear that mobile commerce is on the rise and that this is quite a solid trend and not just a fad as many people in the industry had been fearing for a while.