McDonald's using QR codes to provide consumers with information
McDonald's is embracing QR codes to provide its customers with new information concerning the food the restaurant chain provides. The company chose to make use of QR codes because of their information distribution capabilities. McDonald's has taken note of the growing popularity of QR codes, especially as the codes continue to perform well against their competitors in the interactive mobile technology field. The company believes that the codes will help establish more transparency among health conscious consumers.
Codes will allow access to nutritional information
McDonald's will use QR codes on new package designs for their meals. These codes will be linked to nutritional information concerning the food that customers purchase. When scanned with a smart phone or similar mobile device, the codes direct consumers to a mobile website where they can find as much nutritional information as they desire. Chief Brand Officer Kevin Newell notes that the company is responding to growing demands for such information coming from its customers.
Campaign to go worldwide later in 2013
McDonald's launched the QR code campaign this week in the U.S. with all of its carry-out bags and drink cups. The company plans to expand this campaign worldwide later in the year. McDonald's is currently working on translating the nutritional information provided through its QR codes into 18 different languages, most of which represent the company's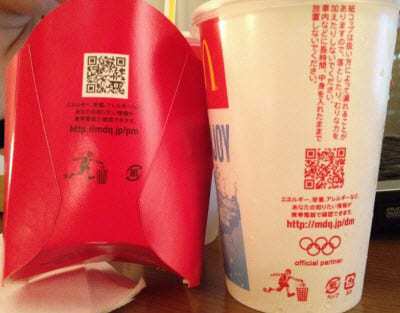 largest markets. The campaign has been designed using consumer feedback in order to provide the information that consumers think is most important.
McDonald's expects good results from QR code campaign
QR codes are typically used for marketing purposes, but they do have strong capabilities in terms of information distribution. The codes have been used in promotional and awareness campaigns in the past by organizations like the Red Cross to great effect. McDonald's believes that the codes will help consumers feel better about what they are eating and dispel some of the negative stigma that has surrounded the fast food chain for years.