The company has announced the start of the drive that runs through a partnership with Powatag.
L'Oreal USA has now entered into a new partnership with Powatag, for the purpose of giving consumers the chance to use their smartphones to make mobile payments and instantly complete m-commerce purchases through interactions with print and television advertisements, retail stores, e-commerce, and even social media.
The Powatag app gives shoppers the ability to make a purchase whenever they want, with greater convenience.
This mobile payments app makes it possible to make a purchase of whatever item the consumer desires, without having to re-enter credit card information and shipping and billing addresses every time they buy. Instead, the device securely stores that data so that when the purchase needs to be made, it will be automatically completed, eliminating the need for the tedious step of completing all of that information in checkout forms using a touchscreen keyboard.
This method of mobile payments effectively converts a smartphone into a shopping companion.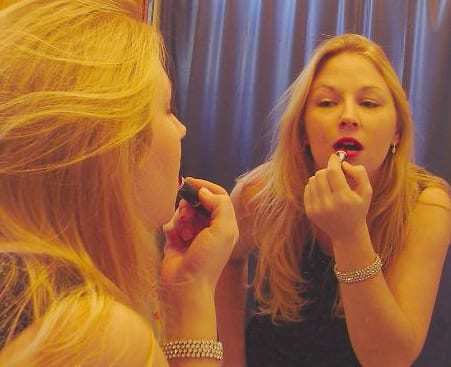 According to the Powatag website, "Your phone or tablet becomes your mobile shop, product informer and personal sales assistant." The site also goes on to explain that it gives the ability for shoppers to be able to "buy instantly from live broadcasts by simply listening" and that they can also "buy instantly from advertising with one easy scan."
Essentially, no matter where they are or what they are doing, consumers can quickly and conveniently buy an item that they have seen and that they want.
The L'Oreal USA chief marketing officer, Marie Gulin- Merle, explained that "Through this exciting partnership with PowaTag, we see a new way to merge the online and offline worlds of our customers, adding value to their lives and bringing ease and convenience to their mobile shopping experiences."
This is not the first time that L'Oreal has taken steps into the mobile sphere. It has previously tested out a range of different types of mobile marketing strategies as well as some instant purchasing solutions over m-commerce. New York fashion week has had consumers making purchases of the products from that brand through many different techniques, including some based in taxicabs.
This is, however, the first step that the company has taken directly into mobile payments. L'Oreal USA is the manager of 30 different beauty brands, such as Lancome, Garnier, Essie, Kiehl's, and Maybelline New York.