Eighty four percent of this highly influential generation will act on that type of notification.
While location based advertising remains in its earliest stages, it is proving to be highly appealing to an important demographic. Recent research shows that millennials are responding to this type of ad notification.
In fact, the study said 84 percent of millennials are more likely to respond to a brand as a result of geolocation ads.
The research results were published in "Mobile Marketing Cookbook: Whip up the Best Push Notification Strategy", a whitepaper by Tune. The publication suggested that location based advertising can be the difference between a millennial's likelihood of being engaged by a mobile app or to eventually delete it.
While geolocation data was identified as a vital tool for relationship optimization between a brand and a consumer, the paper recognized that it is not the only factor. The whitepaper also offered a number of suggestions with regards to the types of options available to marketers and how those options should be implemented.
This insight into location based advertising is poignant when considering the ad spend growth in mobile.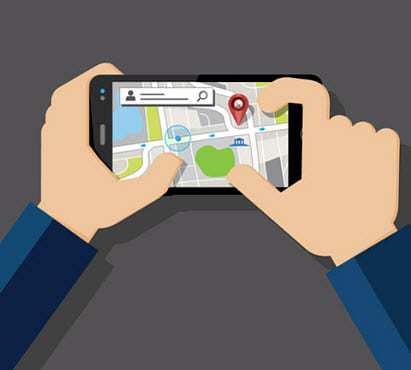 In 2016, mobile ad spend was greater than $100 billion. This suggests that a brand can no longer rest on a basic user acquisition strategy. Both brands and developers need to focus on engagement to build solid retention and activation strategies to make certain that new users continue their use and don't leave after the novelty wears off.
The whitepaper indicated that marketers can do this by bringing together personalization, customization, segmentation, location targeting and post-open experiences in addition to a more comprehensive and effective approach to communication.
"Even some big brands aren't heeding basic push principles and are asking users to accept notifications without telling them why they need them, and not personalizing messages," explained the authors of the whitepaper. "Marketers who are pulling ahead in push should be given a gold badge of mobile marketing honor, because it means they understand their audience," they added.
It has yet to be seen whether or not the whitepaper is accurate. That said, many of its predictions align with the location based advertising forecasts presented by other respected firms.