iTop VPN is a free virtual private network (VPN) client designed to provide unlimited access to encrypted Internet traffic. It hides your IP address to protect your privacy and security. It's easy to download VPN for Windows, Android and Apple devices.
The reality is that we can't be too careful when it comes to maintaining our privacy while surfing the web. The Internet is filled to the brim with malware, hackers and trackers waiting for the chance to spy on our activity, corrupt our devices, or worse. The iTop VPN client can help keep your privacy protected and does so in a very user-friendly way with simple and effective features backed by powerful military-grade protection.
Fast set-up and fast, stable global proxy servers
The iTop VPN installation process is quick and the initialization process is speedy as well. There's no need to waste time with fussy setup steps. That said, if you prefer to be more involved with the settings of the application, you can select your own location for the VPN.
Once iTop VPN is ready to go on your device, you simply need to click/tap the "Connect" button to be automatically connected with the fastest and most stable servers. You can also choose to automatically launch the client on startup.
iTOP VPN can be used on up to 5 devices and offers a high-speed experience with unlimited bandwidth.
Choose from multiple network protocols
There are three modes for the network connection:
Auto – You can let iTop VPN auto-select the fastest network protocol for you by default (the recommended option)
Protocol Basic – You can choose to manually select the specific network protocol
Protocol UDP_K – This option provides faster speed, but with more data usage for special occasions (e.g. gaming and streaming content)
1,000+ servers & 100+ locations
No matter the experience you prefer, via iTop VPN you can quickly connect to the network of 1,000+ global proxy servers that covers most countries (up to 100+ locations).  
Some of the countries include: Russia, the UK, Germany, France, South Korea, UAE, India, Singapore, Philippines, Australia, Japan, Brazil, the USA, and more.
Additionally, iTop VPN makes streaming and gaming experiences faster with dedicated servers. For instance, there are servers for Netflix, Disney+, BBC iPlayer, PUBG and LOL. Therefore, whether you want to surf the web, game, use social media, watch videos, listen to music or stream a Netflix series, you can easily access this VPN for PC or mobile…worldwide!
Stay hidden and secure with high-quality features
There are a number of features that make the iTop VPN app incredibly secure. Among these include:
Military-grade Encryption
This high-tech security is top of its class and ensures that your privacy is protected, no matter where you roam. It also hides your actual location and prevents your online activities, such as browsing, online payment, streaming, etc., from being exposed to hackers or authorities.
No Logging Policy & IP Checker
iTop VPN has a No Logging Policy, which means that the service will never track, store or sell your data. This is important to know because some VPNs record your data, which places your privacy at risk.
As for the IP Checker feature, this allows you to check your IP information in real time to prevent you from leaking your privacy.
The Kill Switch
This feature is among the most unique that is included with the iTop VPN service. If at any point your connection should unexpectedly drop, Kill Switch will disconnect the internet to protect your private information. It makes certain that your data is always protected, so you don't need to worry about losing your real IP address or other personal data.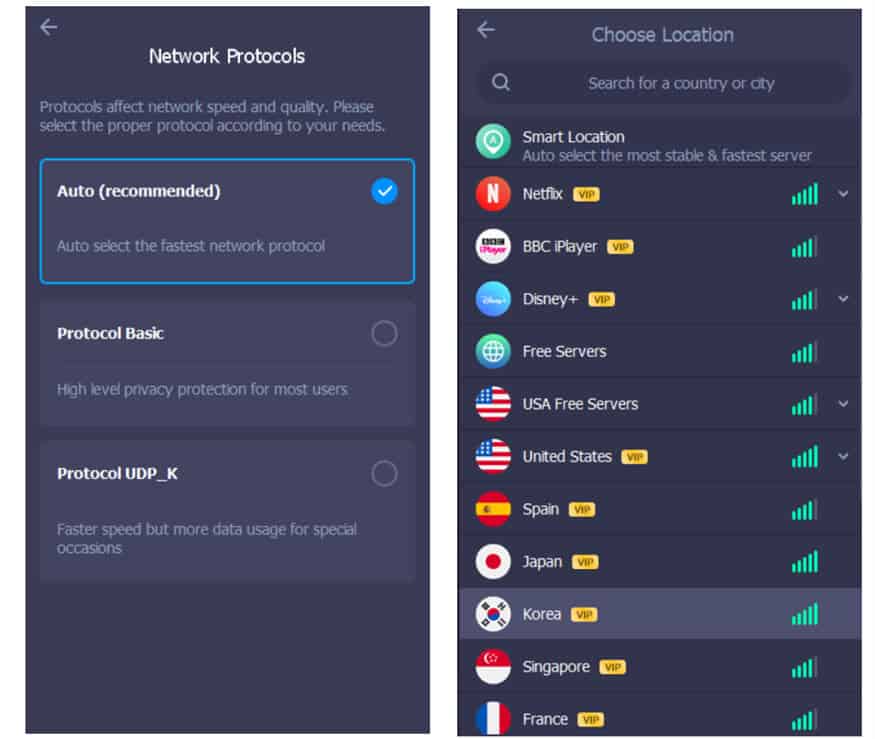 iTop VPN bottom line – privacy protection made easy
iTop VPN is definitely worth considering if you're looking for a free, minimalist VPN client that is easy to use, reliable, highly secure and offers 24/7 support. With this service, you can be anonymous regardless of your online activity – surfing the web or enjoying your favorite streaming shows, etc. – anytime and anywhere.
Though not the only free VPN on the market, it is among the best available for Windows, iOS and Android users. Of course, this is something that you can decide for yourself when you learn about its features in this iTop VPN review.
iTop VPN has no charge to downloaded via the company's official site, the App Store, and the Play Store. Download and sign up for your iTop VPN account today to start enjoying a free service that provides you with fast encryption for unlimited secure and private global Internet access.