The tech giant has scored yet another sizeable government contract, now for wearable AR devices.
Microsoft has landed another large government contract, now in the form of producing its Integrated Visual Augmented Systems (IVAS) based on its HoloLens 2 AR device.
The Army awarded the technology giant the wearable augmented reality device contract last week.
The purpose of the Integrated Visual Augmented Systems devices is to assist soldiers to "fight, rehearse and train using a single platform," said a statement released by the US Army.
The contract is for five years, with an additional five-year option to extend. The value of the contract has been estimated to be as much as nearly $21.9 billion should it continue for the full 10 years. The primary objective of the Army is to equip its entire Close Combat Force (CCF) with the systems. According to Microsoft, this would require the production of over 120,000 wearable AR devices.
The new Integrated Visual Augmented Systems contact is an extension of other work for the US Army.
Microsoft has already been providing devices to the US Army, and this new contract broadens that relationship. The company was awarded a $479 million contract in 2018. At that time, the agreement was to create device prototypes. Last week's new agreement brings those wearable augmented reality devices into full production and will release them into the field.
The US Army and Microsoft have been working closely for the development of the devices as well as the software that supports them. Close Combat Force members will use the technology to achieve "improved situational awareness, target engagement, and informed decision-making necessary to achieve overmatch against current and future adversaries," said the Army.
"We appreciate the partnership with the U.S. Army, and are thankful for their continued trust in transitioning IVAS from rapid prototyping to rapid fielding," stated an official Microsoft blog post. "We look forward to building on this successful partnership with the men and women of the U.S. Army Close Combat Force."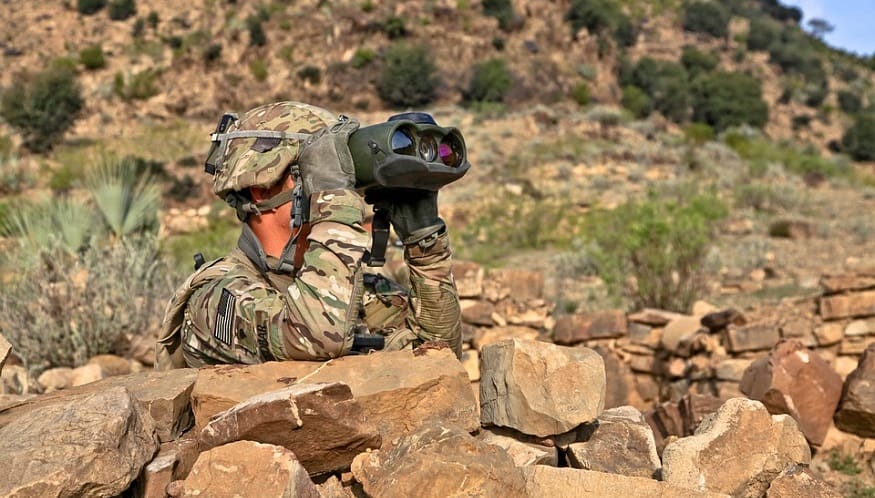 This new Integrated Visual Augmented Systems contract is only the latest of Microsoft's military contracts. It follows a $10 billion contract awarded in 2019 for supplying the DoD with cloud services.