If you want to start a blog but want a design that's inspiring, it can be hard to find templates that are unique.
Most bloggers opt for standard blog templates which offer a basic design. It's only natural that most templates are made for what the market wants.
Fortunately, we put it on ourselves to find amazing design templates that will help your blog step outside the box. Here is a list of templates you'll want to look at:
1. Bounty
Bounty is a great template to start a blog. We love it because it really allows you to highlight the visual aspects of your site. You can set up mini blog teasers in the top row and follow it with an image-driven highlight of blog posts. Despite the multi-row layout, it is still easy on the eyes.
The clean layout and modern look allows for a flowing and smooth browsing experience. It really is a blank canvas in that you have to put in your personal touches to create a truly unique design. And the canvas is set up to allow your creativity to shine.
Best of all, it's free to use.
2. Newspaper 
Are you looking to run a blog that's news driven? If so, you'll probably be posting a lot of content that's curated or aggregated. This means that content will be regularly added to your site. One of the problems with this is the fact that your content will get pushed down quickly when a new one is posted.
Newspaper 9 solves this common problem.
We like Newspaper 9 because you can combine many different layouts onto your main page. As a result, all of your content gets the attention they deserve. You also are given more creative ways to organize and prioritize content. This means you still get a control over how your content is viewed while making sure all of it is available.
3. Soledad
We know that our readers know multi-purpose designs these days are some of the best templates/themes you can find for your blog. Because of this, we really felt like we needed to put the spotlight on Soledad. We love it because it's modern, vibrant, attractive and functional. It works with many different third-party apps as well.
The big standout is the number of demos. It boasts over 5000, which means that you're bound to find a design you'll like no matter the market or industry.
These demos aren't just lazily designed either. There's a lot of thought put into these designs and the variations really allow you to create a custom look to your site that's truly your own.
4. Gillion
Gillion is a template that's made for blog and eCommerce hybrid sites. There are over 50 modular elements. Which includes designs that are optimized for eCommerce, multiple content layouts and more.
We included this in our list because of its versatility and the ever-growing popularity of hybrid blog eCommerce sites.
There are a little over 15 demos which isn't a lot compared to some of the other premium templates. However, the demos you find in Gillion are common layouts that many popular blogs use. As a result, you won't really be wanting for more unless you really have a unique vision. We also love the fact they offer six months of support.
5. TheBlogger
Finally, a WordPress blogging theme specifically designed for bloggers. Yes, TheBlogger is not a theme for news sites, eCommerce sites or hybrid sites. As you can imagine, the emphasis is really placed on the individual post options.
There are multiple layouts for the posts as well as small features that really allow your content to shine.
The template itself has a minimalist beauty you'll appreciate. The demos are very artistic, modern and stylish. At the same time, it gives you enough room to really make the designs your own. A big focus has also been put on the typography, and we love the readability of all the demos that are currently available.
6. Full Width
Free templates can be awesome, too. While Full Width doesn't offer much customization, we think it's perfect if you want a cool yet simple site that allows you to highlight your photos.
As its name suggests, the template uses a full page photography for your background. It would've been nice if the free version came with more features and options, but it should be enough if you want something simple.
7. Boardwalk
Want a unique way to tell a story? Boardwalk is a free theme that is offered on the official WordPress site. What makes it unique is that it is designed with horizontal scrolling. this means that when the user scrolls their mouse wheel down, the page will start moving sideways rather than vertically.
The individual posts are divided horizontally as well. This gives each post a really unique feel as the slides pop out when the user clicks on a segment.
While this simple theme doesn't come with many features or functions, it really does allow you to present your content in a very unique way.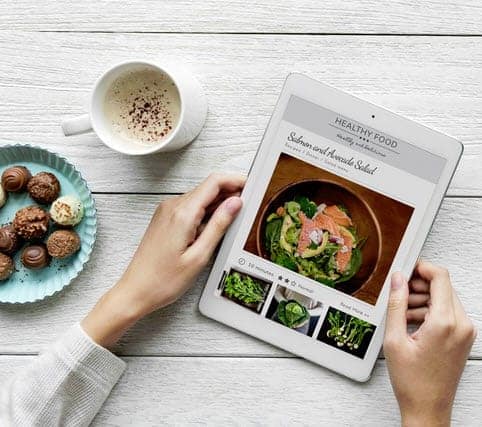 These are some of the most inspiring free and premium templates we've found online. While there are many feature rich templates out there, you don't always need the most popular to make your blog stand out. It's really all about knowing what you need for your site and adding your unique touch to its layout.