Now, shoppers can see how a piece will look in their home without ever needed an Allen key.
A new IKEA augmented reality component has been added to the overall mobile commerce experience offered by the furniture retailer. The forward-thinking business has always carved its own unique path through the shopping experience.
Still, this represents a shift for IKEA, which is mainly focused on the shopper's in-store experience.
Now, the IKEA augmented reality experience is letting consumers turn to their smartphones to make their purchasing decisions, too. It's clear the furniture retailer is hoping mobile commerce will help to drive their sales.
The company is using AR technology to let consumers preview the way furniture will look in their homes by looking at the space through a smartphone screen. This is accomplished by way of the IKEA Place app. This is the first mobile app released based on Apple's ARKit technology. It lets customers view a space in real-time image with an image of the furniture displayed overtop.
In this way, the IKEA augmented reality gives consumers a better idea of how the furniture will look.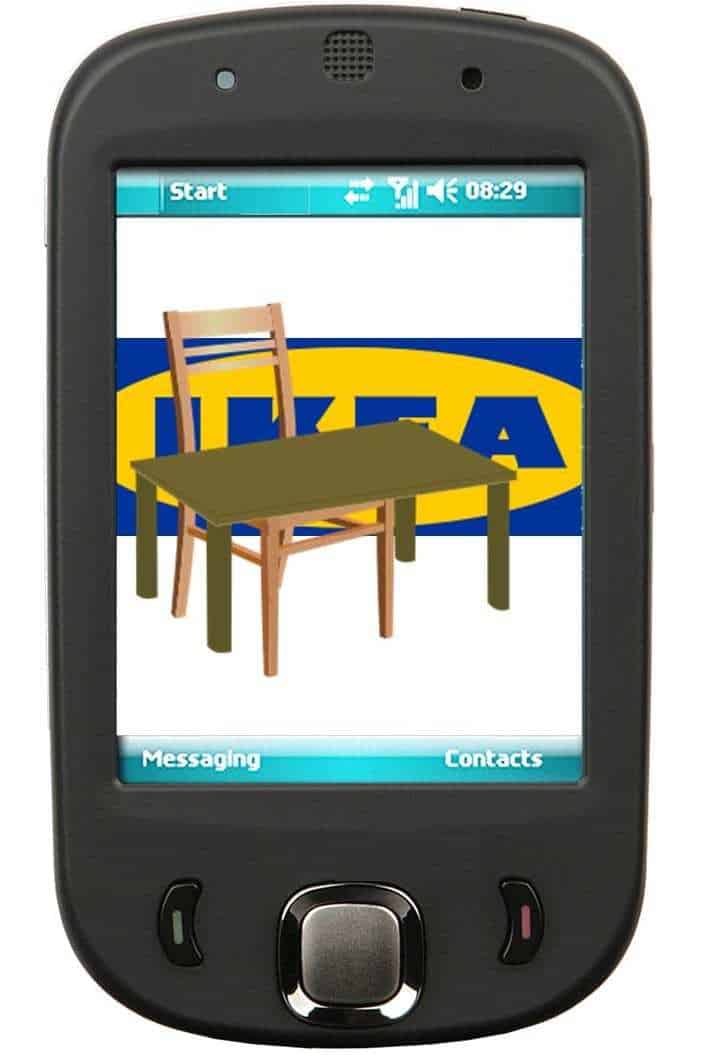 The IKEA Place app provides a three dimensional rendering of the piece in the room. In this way, the viewer isn't limited to seeing the potential furniture choice from one angle. He or she can view the furniture from many different angles before making a choice. The IKEA app makes it possible to have a look at more than 2,000 products from the store.
Once a consumer has found the furniture they want through the app, they can then use the application to reserve the items they want. In this way, the customer is automatically directed to the IKEA website in order to complete the purchase.
At the moment, only the large living room furniture is available for viewing through the IKEA augmented reality feature. These include sofas, storage units, armchairs and other large items for that part of the home. That said, other products are on their way and will be added over time. According to Michael Valdsgaard, the Inter IKEA digital transformation head, this mobile commerce feature makes it easier for shoppers to make a "reliable buying" decision.