Digitalization is transforming many industries, and the healthcare industry is no exception.
Digitalization brings innovation to established medical processes making them more efficient.
If we talk about digitalization in healthcare, then often we will always talk about EHR and EMR software. These solutions help reduce the paperwork and grant access to patients' healthcare data in just a few clicks. In this article, we'll talk about EHR development and go over ways to make your own EHR system, must-have features for this kind of software, and how much it will cost. Without further ado, let's get started.
EHR vs. EMR. What Is the Difference?
First things first, we must clarify the difference between these two types of software. Even though it might seem that they are pretty identical, they have several distinct differences that you should be aware of.
Electronic Medical Record
EMR is a patient's digital chart stored in a hospital's database. Usually, physicians create one medical record for one practice to describe an individual disease in detail. EMR's have several advantages:
EMR's can track data records over a period of time

Physicians can receive  notifications about upcoming check-ups

Physicians can easily monitor the treatment and health conditions
Electronic Health Records
EHR is quite similar to EMR, but it has broader functionality. This software stores information about a patient's treatment and has the ability to share this information between various doctors and healthcare providers. EHR also has several advantages:
Real-time health data sharing

Tools that enhance decision-making

Contains detailed information about a health condition
EHR Benefits
EHR software benefits both physicians and general patients. These benefits are worth highlighting in more detail.
Benefits of EHR Software for Physicians
Reliability.

EHR is great software as it can be accessed from anywhere in the world. In addition, EHRs always have a backups system that helps restore files in case of unexpected errors.
Constants updates.

All treatment records are updated each time a patient's treatment is amended.
Reduce mistakes.

The ease of reading reduces medical errors.
Patient's history.

All information is in one place and in one file.
Marking.

Doctors can tag drugs to be removed or add them directly in the EHR.

Group management.

Doctors can create groups of patients with similar symptoms and manage them in one place.
Benefits of EHR Software for Patients
Timely care.

Patients have 24/7 access to medical assistance.
Appointment management.

All appointments can be managed through the EHR interface.
Medical data tracking.

Patients can track their medical data at any time.
Communication.

EHRs have in-app chats for easy communication.
Card scanning.

Patients can easily scan their insurance cards via EHR in-app feature.
Reminders.

Automatic reminders, appointments, and messages can be sent to the patient.

Cloud hosting.

All data is stored in the cloud so it can't be damaged or lost.
How to Build an EHR System?
To successfully develop an EHR, you need to follow some guidelines and rules. It's time to talk about them in more detail.
HIPAA and GDPR Compliance
First, tell the medic about the compliance. They may differ depending on the country that the application is targeting. If you are going to launch an application in the US, you should take care of HIPAA compliance. HIPAA guidelines require an EHR system to provide the confidentiality and security of sensitive health information.
If your app is aimed at the European market, it is strictly necessary to be GDPR compliant. All businesses that process and store EU citizens' personal data have to comply with GDPR and provide individuals with a high-security level.
Mobile-Friendly UI/UX
Usually, EHR software has a web version since many features are more convenient to use with a browser. But do not forget about the mobile version, as it will greatly facilitate the solution of many tasks due to its portability. Thanks to the mobile version, patients can solve many problems on the go. 
EHR System Certification
Certification is a vital stage in EHR development since users must know that your software is legal. There are several certifications that you should be aware of:
ONC-ATCB Certification

stands for Office of the National Coordinator – Authorized Testing and Certification Bodies and made specifically for the US.
EuroRec certification

that operates in European Union.
Standards and Protocols
There are certain standards that are used to convey health information:
There is no right or wrong answer to which standards to use when creating your own EHR. It all depends on your EHR software requirements and the country you are creating it for.
Data Transfer
It's vital to transfer all old data into a brand new EHR system. It's a tricky task, so it's better to hire a qualified specialist to make data transfer much faster and easier.
Track the Performance of Your Custom EHR Software
To determine the popularity and success of your developed EHR, certain metrics should be used that will help assess the performance correctly:
ROI rates for profitability

Throughput of records to understand the efficiency

Feedback from patients to assess the quality of care and physicians' satisfaction

Data error rates to make fast tweaks and bug fixes
Must-Have Features for EHR System
No EHR system can do without fundamental features that allow this application to fulfill its main functions. We will list the most basic features to include when developing your own EHR system.
Electronic document management

for convenient management of healthcare documents.

Task management

to improve physicians' productivity and workflow.
Patient profile

to gather all vital patient information.
Prescription management

for remote medication prescription.
Distributed access control

for convenient management of access levels.
Integration with labs

for a fast gathering of test results.
Charting

to remove paperwork.
Integrated chat

for easy communication between physician and patient.
Clinical dashboard

for convenient monitoring of treatment results. 
Scheduling

to grant patients an easy way to schedule appointments.
Reporting

for fast reporting both for doctors and patients.
Cloud hosting

for 24/7 access and top-notch security.
How Much Does it Cost To Develop Your Own EHR System?
Now it's time to discuss the approximate EHR software development costs. We'll take the development time of mobile and Web versions and multiply it on an average hourly rate of $50.
| | | |
| --- | --- | --- |
| Features | Development time (in hours) | Cost (in $) |
| Design | 215 | 10750 |
| Electronic document management | 160 | 8000 |
| Task management | 170 | 8500 |
| E-prescribing | 120 | 6000 |
| Distributed access control | 72 | 3600 |
| Integration with labs | 82 | 4100 |
| Charting | 120 | 6000 |
| Integrated chart | 340 | 17000 |
| Clinical dashboard | 320 | 16000 |
| Patient scheduling | 83 | 4150 |
| Patient page | 56 | 2800 |
| Reporting | 50 | 2500 |
| Cloud hosting | 81 | 4050 |
| Total | 1923 | 93450 |
As you can see, the approximate cost will be around $93,450.
EHR Development Tech Stack
We've decided to show the most common technologies used to make first-class EHR systems. They are all listed in the picture below.
Wrapping Up
As you can see, developing your own EHR is a tricky process in which many nuances are combined. But now you are armed with the knowledge and are now ready to create your own EHR that will benefit both doctors and patients.
Author's bio: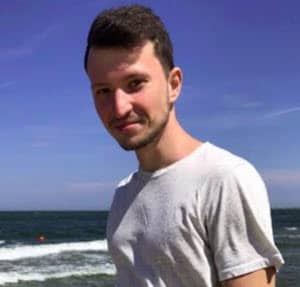 Vitaly Kuprenko is a technical writer at Cleveroad, a web and mobile app development company in Ukraine. He enjoys writing about tech innovations and digital ways to boost businesses.