Google wins FDIC coverage for its mobile payments service
Those using Google Wallet are in for some good news. Funds associated with the mobile payments platform are now insured by the Federal Deposit Insurance Corporation (FDIC). This federal organization provides insurance coverage for funds held by banking institutions up to $250,000. This means that if Google Wallet were to be dissolved entirely, those using the service will not lose the funds they have stored on the platform.
Google Wallet now has insurance coverage for its funds
Google Wallet is one of the very few, if not the only, mobile payments platform that has managed to receive FDIC insurance coverage. In order to qualify for such coverage, an organization must meet the requirements of the FDIC, which are somewhat strict due to the risks that exist in the financial world. Platforms like PayPal and Venmo are not backed by the FDIC, which places Google Wallet in a somewhat exclusive clique, which may increase its popularity among consumers that are concerned with the security of their funds.
FDIC coverage provides consumers with a financial safety net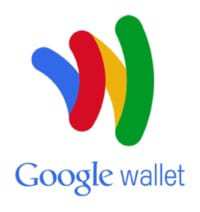 Though receiving coverage from the FDIC may constitute a significant victory for Google in the mobile payments space, many consumers are unlikely to notice that the platform has received this coverage. People are quite unlikely to store a significant portion of their funds on Google Wallet, so the issue of FDIC insurance is somewhat unimportant to them. In the event of Google Wallet's collapse, or if the platform is the victim of a major cyber attack, this insurance coverage will become immediately apparent to consumers, however, as it provides them with a financial safety net.
Google Wallet will continue to operate as usual
The FDIC does not receive any funding from Congress, as all of its funding comes from the premiums that it collects from banks and financial institutions. These organizations pay premiums for the coverage that they receive, but these costs are not often transferred to consumers. Google Wallet will continue to operate as it has done for the past few years, providing users with a convenient way to make mobile payments.