Google has officially launched Android Pay
Google is taking another swing at mobile payments with the launch of its Android Pay platform. The new platform has been officially launched in the United States and is designed to work alongside Google Wallet, which is the company's initial foray into the mobile commerce scene. Google has worked with various organizations to ensure that its mobile payments service will be as widespread as possible. Currently, Android Pay is accepted at more than 1 million retail locations throughout the United States.
Android Pay is supported by more than 1 million locations in the US
The mobile payments service was first announced in May of this year and will serve as a way for Google to compete with Apple, which launched its own service late last year. Android Pay will support payments being made through the four major payment networks: American Express, Discover, MasterCard, and Visa. Later this year, Android Pay will also be integrated into other applications, which may expand its capability to engage mobile consumers and provide Google with a foothold in the mobile payments space.
Google Wallet continues to struggle to find ground among consumers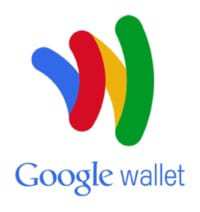 Four years ago, Google launched its Wallet service, which proved to be relatively unattractive to consumers. The initial launch of the service was wrought with security issues that scared some consumers away from mobile payments. These issues were, of course, quickly resolved, but the platform also relied on NFC technology, which was not as abundant four years ago as it is today. Google has been trying to find some momentum in the mobile payments space since the Wallet service launched, but has not been able to do so over the past few years. Google has also announced plans to update its old Wallet service, which will allow the Wallet to work better with Android Pay.
Google will be competing with Samsung and Apple
Mobile payments has proven to be a lucrative market, especially as consumers become more comfortable with using platforms like Android Pay to purchase products. Google aims to compete with Apple and Samsung in the market, hoping to establish a significant lead over the others through the use of innovative new technology and by forming strategic partnerships with retailers interested in mobile payments.