The tech giant has chosen to work quick response codes into an upcoming version of its browser.
Google is working on adding a Chrome QR code generator to an upcoming version of the popular browser. The idea is to provide a new and simple way to send websites directly from a desktop or laptop screen onto a mobile device.
Using quick response codes makes it possible for a quick scan to send a desktop site to a phone.
Typing a URL into a mobile device is an inconvenient task. After all, a traditional keyboard and a touchscreen keyboard are very different typing experiences. When you've discovered something on your computer but want to bring it with you on a mobile device, the transfer can be a nuisance. The link can be emailed to yourself or you can type the mile-long URL into your mobile browser. Either way, it would be nice if the link could be shared in a snap.
That's precisely the sentiment Google is channeling with the development of a Chrome QR code generator feature. The idea is to make it possible for a barcode to be generated for any page whenever the user requests it. Then, a mobile device can be pointed at the page and, through the camera, the barcode can be scanned.
The Chrome QR code generator makes it possible to send the mobile device directly to the phone.
The choice to use quick response codes is a natural one. It's a readily available technology that is compatible with virtually every smartphone. It's easy to understand and quick to use. This new feature hasn't been officially announced by Google. However, according to a recent report, TechDows found the feature already available in an earlier version of the browser, though it doesn't appear to work in that version.
It does suggest that the feature is something that has been in the works for a while. Tech experts are now indicating that this feature is likely to be around in the near future. This will be good news to anyone who wants to view the same page over multiple devices. It isn't uncommon for people to discover a site on a laptop or desktop and want to share it with someone over a messaging app.
When the Chrome QR code generator becomes functional, mobile device users will be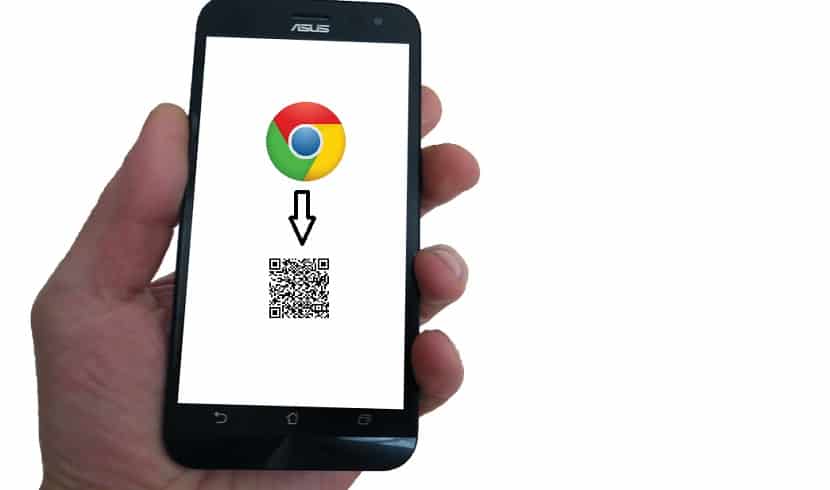 able to create a scannable barcode on their computer, then use the phone to scan it, then send it through the messaging app of their choice.