Though it remains an open source project, the company will no longer be pursuing it.
The last virtual reality product from the top search engine company, Google Cardboard, has come to an end. The technology giant has ceased the sale of the VR gadget, marking the end of a lengthy phasing out of what had once been ambitious efforts in this tech category.
The Google Store posted a message on its site at the end of last week, announcing the end of the device.
The message posted at the Store said simply that "We are no longer selling Google Cardboard on the Google Store." Though it had not necessarily been predicted for that day, the fact that the virtual reality pursuits have come to an end hasn't come as much of a surprise. This has marked the end of a lengthy winding-down in the VR sphere.
The simple, inexpensive gadget was unveiled at Google I/O 2015 and reached a surprising hit status nearly immediately. It marked a far more affordable entry point – only $20 – to virtual reality than had previously been imagined by most experts in the industry. As the name suggested, it was literally made out of cardboard, which was sold flat and could be folded and tucked at marked locations to create a simple VR headset, including special plastic lenses.
Google Cardboard was compatible with essentially any high-end phone, which powered the VR experience.
The gadget was used with a Cardboard app, which was available on both Android and iOS newer platforms. It worked in a landscape display on the device, which split the view into left and right. The smartphone rendered a game, and its accelerometers provided a 3-DoF (degrees of freedom) head tracking. In fact, the handset even had a cardboard action button connecting the touchscreen with a capacitive pad. In this way, a wearer could use their head to select options within the virtual reality environment.
Following the launch of that basic gadget, Google began scaling up its efforts in virtual reality. The year following, it released an updated Google Cardboard version,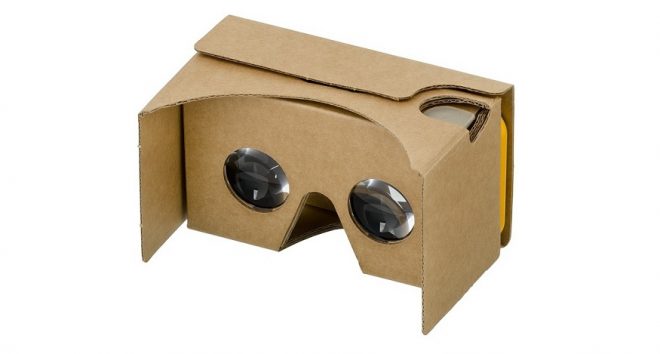 called the Google Daydream VR headset. That $80 version as made of plastic and cloth, though was still powered by a smartphone. The primary improvements aside from the materials were the head strap to keep it in place, and a small controller.