The automaker has brought this new service into the mix in a space that is becoming increasingly crowded.
Ford, the automaker giant, has now taken its first steps into the mobile payments space by launching its own proprietary service that has been called FordPay.
This mobile wallet has been created to allow users to complete transactions from their vehicles.
The idea is that the users of FordPay will be able to pay for vehicle-related services through this mobile payments option. For instance, the feature has been designed to work through the FordPass platform, which will make it easier to complete transactions such as paying for parking or even for vehicle sharing. This new feature is being integrated into the broader platform of the company, which Ford is now calling a "one-stop mobility marketplace."
The FordPay feature has been designed to be only one feature of the broader platform, which is linked to a smartphone.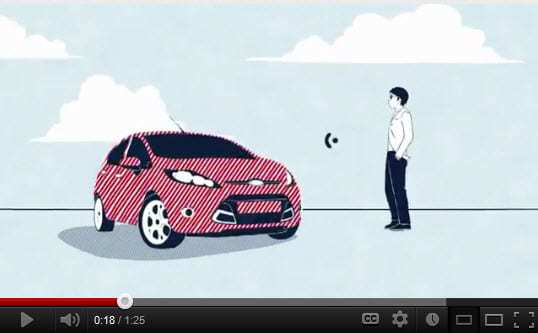 Users of the platform control it by way of their smartphones. This will make it possible for them to use their phones, regardless of where they are, in order to take advantage of smart parking and personal mobility assistance. However, it will also offer a range of additional features for the devices, such as remote lock and unlock through the smartphone, as well as remote start and even the ability to obtain information about the health of the vehicle.
CEO and president of Ford, Mark Fields, explained that "As we've studied the mobility challenges people face, we designed FordPass to help provide services that make consumers' lives easier." He then added that "FordPass is really about listening to people's needs and developing ways to help them move better."
The drive toward mobile payments has been greatly led by smartphone manufacturers and technology giants, such as Apple, Google, Samsung and LG. However, the potential presented from that market has caused vehicle makers to pay closer attention to the opportunity and many believe that FordPay will be far from the only offering from that industry over the next short while. It is likely that this will also bring about a number of collaborations among technology companies and automakers.