Advertisers now have a new way to show off their products on Facebook.
Facebook augmented reality ads isn't just a rumor. Earlier this week, the social media giant announced that it is implementing augmented reality ads into the News Feed. These ads will give Facebook users the chance to digitally try on products.
In new ad feature was demoed at an even earlier this week.
At a New York City event that took place on Tuesday, July 10th, TY Ahmad-Taylor, the vice president of product marketing for Facebook's global marketing solutions, announced the Facebook augmented reality ads and showed off how they would work.
He demoed how the ads could allow shoppers to see how they would look in virtual makeup and virtual sunglasses. He even showed ads that enabled him to incorporate his face into Candy Crush gameplay footage.
The New York event was held for marketers and journalists highlighting the social medial network's marketing plans for the holidays, reported TechCrunch.
Michael Kors is the first brand to test the Facebook Augmented Reality ads.
The first brand to test out the new Facebook AR ads is Michael Kors. The ad, which can be found in the news feed, lets users try on a digital version of the brand's designer sunglasses.
"People traditionally have to go into stores to do this. People still really love that experience, but they would like to try it at home — so this bridges the gap," said Ahmad-Taylor.
Showing a demo of the AR ad, the VP revealed that people can click on the Michael Kors Facebook advertisement from their News Feed. Although the ads look like normal in-feed ads at first glance, they include a "Tap to try it on" option. This activates the user's smartphone's AR capabilities, prompting the smartphone camera to turn on and capture their face.
From there, users can choose from a variety of Lon Aviators-style sunglasses with different colored lenses. They can then apply the sunglasses they select to their face as if they were trying on the sunglasses in real life. If a user likes the product, they can then buy it.
Beyond Michael Kors, eventually, other brands that will test the augmented reality ads in the News Feed include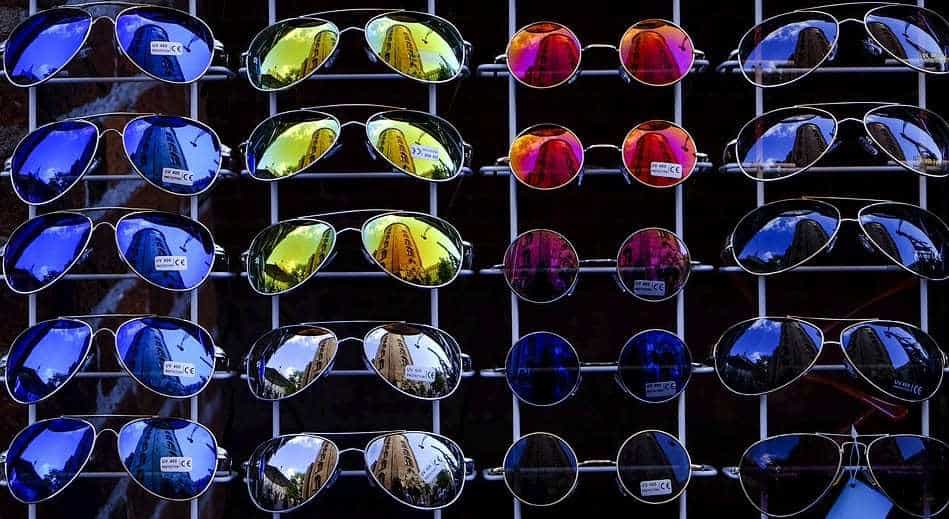 NYX Professional Makeup, Sephora, Bobbi Brown, Wayfair, Pottery Barn and King. Ads from these brands are expected to roll out later this summer.
It should also be noted that, currently, Facebook augmented reality ads can be accessed only by US users.