State Attorney General Aaron Ford has warned that this type of fraud is more of a threat.
Nevada's Attorney General has issued a warning to the state's residents to be wary of scam QR codes that appear to be from utility providers launching new types of technology.
These barcodes have become commonplace amid the pandemic, and fraudsters are taking note.
AG Aaron Ford's office released a statement cautioning consumers in the state that scam QR codes have become "increasingly sophisticated". They are becoming more difficult for the average person to identify as being fraudulent and are designed to steal money from unsuspecting individuals.
According to Ford's office, the latest development in these scams is for the fraudster to call a consumer and then request that this individual use a bill pay kiosk while still on the phone. At this time, the scammer requests that a cash payment be made – which makes it impossible for the payment to be tracked to anyone specific. From there, the scammer texts a QR code to the unsuspecting consumer's phone so that it can be scanned at that kiosk.
The criminals claim the scam QR codes are from the utility, but they actually link to an account they own.
As a result, the funds are sent to the scammer's account and not to the utility.
"Scammers use technology to capitalize on times of uncertainty and hardship," said the AG in a press release.
Ford's office is reminding consumers in the state that utilities will usually issue two "past due" notices by mail before service is disconnected. It is not their practice to phone consumers and demand that payments be made while they wait on the line.
Anyone in the state who receives suspicious or threatening phone calls or messages without having received written notice of payments being past due should be particularly cautious. All consumers throughout the state should request details about their account from a caller in order to determine whether or not a contact is legitimate. When in doubt, a consumer can always hang up and phone their utility back using the number printed on their bill – not one provided by an unknown person over the phone.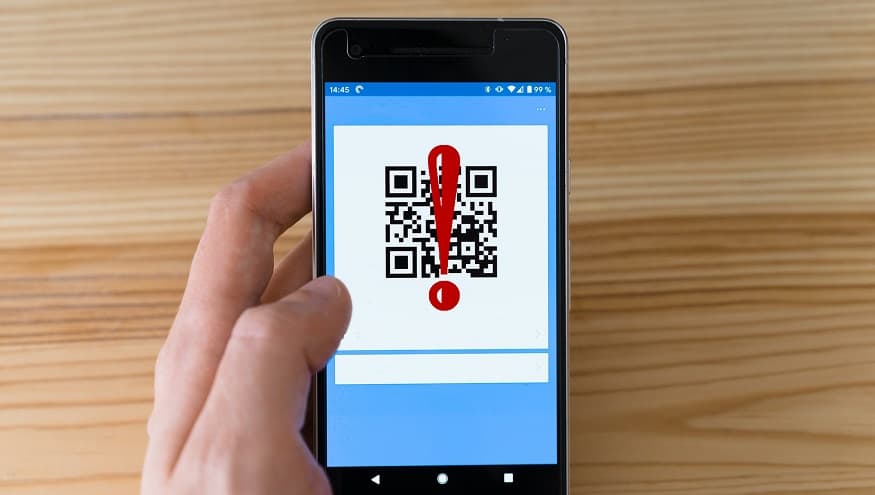 Anyone who thinks they have fallen victim to scam QR codes or other types of fraud should file a complaint with the Attorney General's office or with the Federal Trade Commission (FTC).