Sending quality links and online finds is a core mobile activity but remains clunky for users.
An upcoming Chrome QR code feature spotted by tech bloggers may help to make link and screenshot sharing a much smoother experience for Android device users.
The new quick response code feature has yet to be officially launched, but it is already being used.
Google appears to be in the midst of an effort to streamline the process for Android users who want to share content. A new share sheet for that operating system's version of Chrome has a QR code feature among other ways for users to smoothly share what they want.
Before Android 10, every version of the mobile OS has contained a slow, clunky and frustrating share menu. However, Chrome for Android is on its way to having a style comparable to that of Google apps such as YouTube and Google News. Android Police was the first to spot a new – and currently hidden – custom share sheet that will appear in the place of the traditional share menu for Android.
The Chrome QR code share option is currently in a pre-release version of the app behind a flag.
The sharing feature was spotted in a pre-release version of Chrome for Android. Users would need one such as Chrome Canary or Chrome Dev to be able to dig out the hidden feature. There, they would look behind a flag located in chrome://flags, where almost all other in-progress features have been tucked away for the browser app.
The flag must be enabled, and Chrome must be restarted twice. After that, the Material Design sheet becomes available when any share button is accessed. That sheet offers users two rows of options, including the usual selections and a "more" button that opens the entire share sheet. That's where Android Police found two new sharing options that had never been available before.
The first is a Chrome QR code, which directs the user to a page where the current page's URL is displayed in the form of a quick response code. That can either be scanned directly or the barcode can be downloaded for sharing digitally.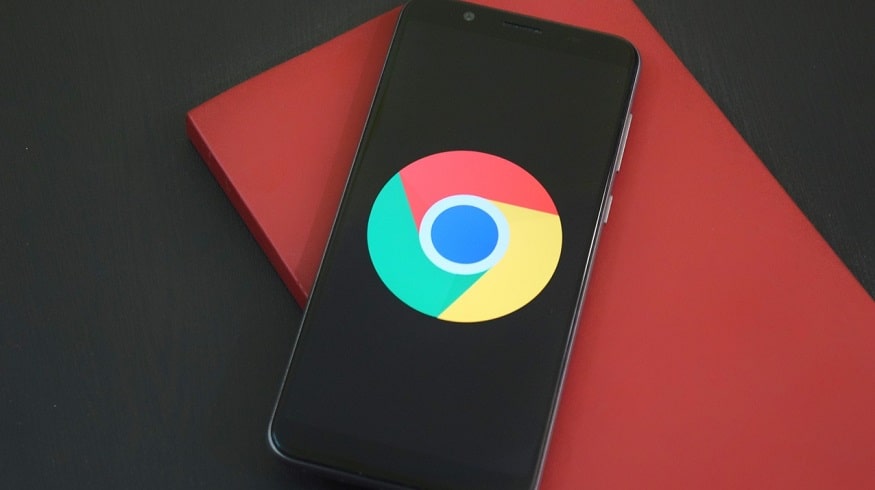 Scanning the codes directs users to the associated URL. Current reports indicate that the feature has yet to run smoothly, but it remains unofficial and has not been released for users.