A new wearable technology aims to help prevent sexual assault.
Buzz wearable is a social impact initiative that includes a bracelet device supported by a mobile app. Created by New Deal Design, the company that designed Fitbit activity trackers, buzz has been developed to help young people stay informed regarding the issue of consent and to help prevent and/or stop sexual assault.
The wearable device functions like a mini alert system.
The buzz wearable was made with young people in mind, such as college students who often attend parties or functions where there is alcohol and increased chances of sexual encounters. Buzz functions as both an alcohol monitor and a consent alert system. It lets synched-up buzz wearers know if they are too intoxicated to think clearly to give proper consent. The wearable device also features different alert functions.
For instance, in good situations, a buzz wearer can send "Flirt Moments", positive and flirtatious buzzes, to playfully flirt with another buzz-wearing date. On the other hand, if they find themselves in a bad situation with someone, the wearer can send out an SOS to other buzz friends within their network by subtly taping and holding the bracelet. This pinch feature discreetly alerts other buzz users in their friends group that they need help out of an uncomfortable situation.
Plus, with a simple buzz bump handshake, wearers can exchange capacity states to keep track of the other wearer's capacity throughout the night.
Once available, the buzz wearable will be free.
Aside from the $1 annual subscription, the buzz bracelet will reportedly be free, according to a report from Gadgets & Wearables. This would make the device and system highly affordable and a practical tool for its intended purpose.
As for the actual unisex bracelets themselves, they are light, thin, soft and comfortable and will be available in different colors. The bracelets are form-fitting and can stand on their own as a statement piece or easily be blended in the fashion mix with other bracelets or a watch. They have been designed to fit "organically into daily life."
Although designed by New Deal Design, buzz and its smartphone companion app are the invention of gynecologist Jennifer Lang and her associate Robert Kramer. According to both Lang and Kramer, there is a significant correlation between instances of sexual abuse and heavy drinking, which is especially not uncommon on college campuses.
New Deal Design founder, Amit Gadi, agrees that the wearable technology is a good prevention tool:
"The device allows one person to check whether another is not too drunk and be aware that they be crossing the line of the capacity to consent," Gadi said, adding, "We're not claiming that this is the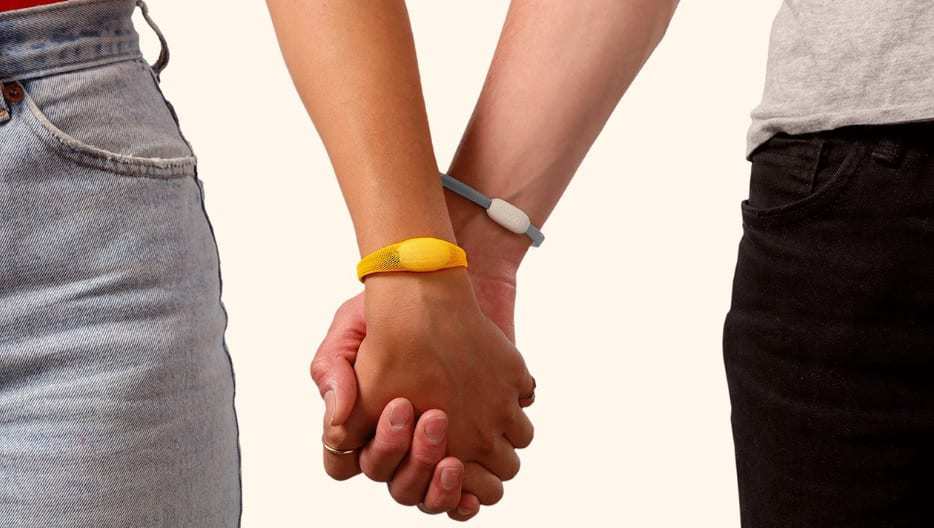 answer that will save the world from all sexual assault, but it could be a very good tool for preventing some of them."
The buzz wearable is expected to launch some time during the second quarter of 2019.