Thanksgiving and the day after both proved to be record breakers for shoppers online and over mobile.
Black Friday sales on smartphones took off this year, raking in a tremendous $2.9 billion. This was a sizeable chunk of the total online spending that day, which was also a record breaking $7.4 billion, according to Adobe.
That day's online sales were the second record breakers in a row as Thanksgiving also performed.
Thanksgiving brought in a tremendous $4.2 billion in online sales, even before the biggest American purchasing day of the year was to begin. That said, it was only setting the scene for a huge one. This year's online shopping figures were up by a massive $1.2 billion over last year's. However, they didn't quite make it to the prediction made by Adobe for that day, which was $7.5 billion.
That said, if we use figures calculated by Salesforce, they remain record breaking but are even further from the prediction. Salesforce tallied Black Friday sales on smartphones, laptops, desktops and tablets to be $7.2 billion, slightly below Adobe's figure.
Certain specific products contributed greatly to the Black Friday sales on smartphones and computers.
Among the top selling items included branded toys from Frozen, Paw Patrol, and L.O.L. Surprise among others. FIFA 20, Madden 20, and Nintendo switch video games also led the way. Apple laptops and Airpods, and Samsung TVs were easy leaders in the home electronics category.
Though less than half of the dollar figure sold online was conducted over mobile phones, the percentage continues to climb. This is particularly true as the number of orders increase on smartphones. Big ticket items still tend to be purchased more often over laptops and desktop computers.
"With Christmas now rapidly approaching, consumers increasingly jumped on their phones rather than standing in line," said Adobe Digital Insights principal analyst and head, Taylor Schreiner. "Even when shoppers went to stores, they were now buying nearly 41% more online before going to the store to pick up."
The conversions overall over mobile are rising faster than on laptops. This suggests that it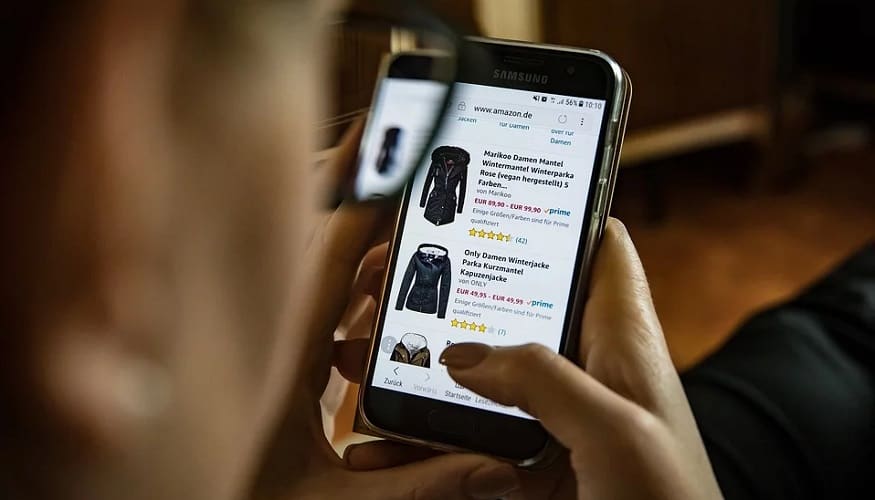 may not be too many years before total Black Friday sales on smartphones will be greater than those over laptops and desktops.