When you are serving in UAE and providing some great services to your customers, you would want to maintain the quality and on-time completion of all the activities and tasks. For this, you will need the best HR software in UAE. Such tools can provide the clients with full payroll administration and processing services.
Regardless of the client's size, the number of workers, or payroll complexity, they can customize the services to meet their needs. While some clients pick the service to decrease their operating costs by outsourcing non-core functions, others choose to keep payroll information private from their internal staff.
More crucially, having an employee in a company comes with a slew of administrative and legal responsibilities, all of which Sovereign can help customers with either on an advising or execution basis.
The Need for HR Software
In UAE, cloud-based HR software helps organizations to stay productive and effective in every aspect. Implementing the HRMS at your firm will boost productivity, reduce turnover, and strengthen your organization's culture. With Payroll, Benefits, Attendance, and other HR solutions to manage the full employee lifecycle, the HR & Payroll software is specialized for enterprises in the UAE.
The best HR software in UAE would be a wonderful fit whether you're searching for a single module or a whole HR management system.
Best HR Software's Responsibilities
Fully customized system for UAE labor compliance with fully automated payroll and SIF file creation in only a few clicks.

A fantastic performance assessment system that can be fully modified to meet your organization's requirements.

Internal communication platform that is centralized and secure.

A reliable workflow management system that allows for both hierarchical and non-hierarchical workflow, ensuring process flow.

Task management solution that assists the business in monitoring and assigning work to each employee and ensuring productivity utilizing an HR platform.

Efficient and proactive document management system that guarantees that all statutory papers for each employee and the business are renewed on time.

Notifications and greetings for significant occasions such as work anniversaries, birthdays, awards and recognition, and so on.

A robust accommodation management system that assists the HR and administrative teams in ensuring the availability of flats and bed-space for employees of all grades.
How HR Software Improves Your Business Approach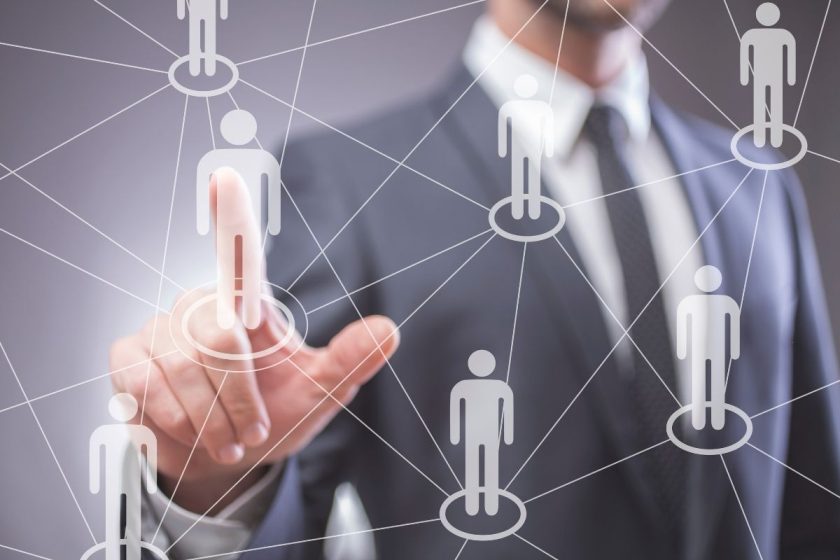 Change The Way You Hire People
With HR software recruiting systems, finding applicants is simpler than ever. The cloud-based HR recruiting software is designed for recruitment agencies and human resources departments alike.
Reports With Graphics
You may immediately obtain information about your company. Good HR software offers a variety of complicated reports with amazing charts to assist you in obtaining a better concept in only a few clicks.
Artificial Intelligence Recommendation System
You'll always know who could be the best fit for the roles you're looking for, which will be dealt with by the recommendations shared by your HR software. It will use all applicant data to produce comprehensive scorecards and combine candidate and job information to make your hiring process easier with AI-driven suggestions.
Easy-to-use Solution
To make recruitment easier, this software also has an Applicant Tracking System solution.
App for Mobile Development
You may use HR tool on your system or on your phone device to make sure you get the best benefit. Download the cutting-edge Mobile App of the best HR software in UAE today, log in to the recruiting tools, and work uninterrupted with the complete available at all times.
Create Your Own Human Resources Policies
The best HR software assists you in automating payroll calculations for employees based on attendance and HR policies. HR Policies provide a variety of alternatives for implementing and automating your workplace routines, such as establishing late minutes and fines.
Define as many HR policies as possible and allocate them to various levels of employees, such as production personnel, security personnel, and so on.
How HR Software Benefits Your Work Routine
Notifications and Alerts
This functionality is useful for businesses who have trouble tracking and monitoring critical document expiration and renewal.
Payroll
When it comes to payroll processing, earn your employees' trust. HR software solution ensures that payments are made correctly and on schedule.
Onboarding And Placement Management Of Candidates
From the offer letter through onboarding and beyond, keep track of and manage every new hire or placement.
Attendance Control
Managing operating time and attendance for each employee is a difficult issue for businesses.
Applications Without Paper
Go paperless with apps and company digitalization should result in one nice thing: saving paper and forests.
Employees' Mobile Apps/Web
Portals make it easier to submit applications, or the administrator can submit the application on their behalf. It is passed from management to manager for permission, and then it is processed towards completion. You also may know make content unique