The goal of these smartphone friendly quick response barcodes is to help shoppers learn about their food.
Canada Beef QR codes are being rolled out on packages of meat heading to grocery stores across the country to our north.
The industry group is using the barcodes to provide consumers with a spectrum of information.
Canada Beef talked about the intention to use the beef QR codes on its packages at an online industry conference. Michael Young, president of Canada Beef, participated in a panel discussion earlier this month during the online Saskatchewan Beef Industry Conference. He explained that the barcodes are fast and easy to scan with a smartphone and could provide consumers with a wealth of information.
Among the types of things shoppers can access by scanning the quick response codes include everything from recipes to how-to or informational videos. The goal is to better market the product and inspire consumers to use it in ways they may not have previously considered.
The beef QR codes would be accessible to shoppers in-store as they make purchase decisions.
"You know those Tasty style 'hands in pans' one-minute videos on how to do this or that," said Young. "Also, you want nutritional information by cut, we'll offer that, branding information or information about sustainability. Any variety of things can be there."
The industry group expects to use the barcodes in a range of different locations, each of which will draw the consumer in a different way.
"We envision, first, to be on the package. Second, to be on the retail meat case. Third, to be offered in their print flyers or in their digital flyers when people are making a decision what to buy or what is on sale. There are so many applications for this," explained Young.
The information shared through the beef QR codes will be provided by Canada Beef. That said, the goal will be to customize the experience provided to each specific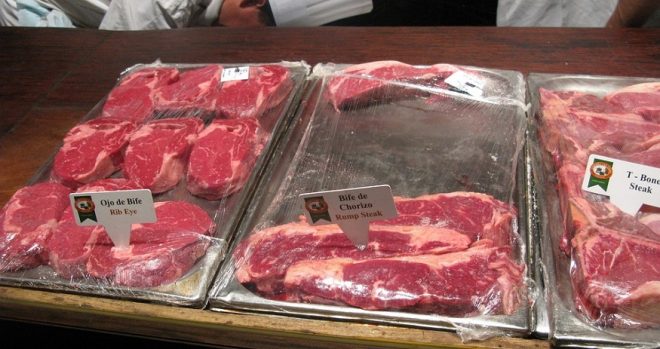 retailer. In that way, the information will all come directly from the beef industry, but it will be expressed and branded in a way that will make it feel as though it is from the retailer that has delivered it.